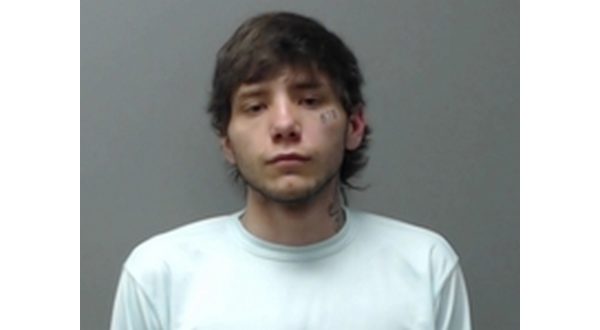 A man accused of participating with two others in robbing a person at gunpoint in a room of the Executive Inn in mid-September last year entered a guilty plea to the charges against him during a session of Baxter County Circuit Court Thursday.
Twenty-one-year-old Hunter Ty Peifer, who formerly lived in Mountain Home but more recently listed an address in the small Jackson County town of Tuckerman, was sentenced to 10 years in prison.
The prison time will be served concurrently with the sentence he is now serving. Peifer is an inmate in the Grimes Unit of the state prison system.
In addition, Peifer was ordered to pay $2,400 in restitution to the victim.
According to the probable cause affidavit, Mountain Home Police officers responded to the motel and were told by the victim of the robbery that three men he met earlier in the night came to his room and demanded money.
At one point, the three men were reported to have "loaded" the victim into a black pickup truck and drove around town threatening to shoot him.
The group returned to the Executive Inn and the victim gave the men more money.
The robbers then left.
Police said the victim knew one of the men and identified him as twenty-year-old Austin Helms.
Helms was arrested Oct. 5 last year in Boone County on unrelated charges.
A Mountain Home police officer went to Harrison and interviewed Helms. According to the probable cause affidavit, Helms admitted he had gone to the Executive Inn with two other males to rob the victim.
Helms said he was not armed during the incident, but did take part in stealing the victim's money and was along as the men drove the victim around in the truck.
Helms said he also took the victim's cellphone and was using it as his own at the time he was arrested.
According to the police report, Helms identified his companions as Peifer and a person he knew only as "Braden."
Helms said Peifer was the one who brandished a Glock 9 millimeter handgun during the incident.
Peifer was represented by Jarrett Cobb, an attorney from Harrisburg.
WebReadyTM Powered by WireReady® NSI