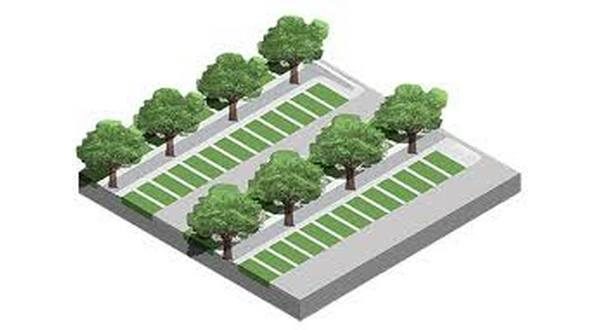 LITTLE ROCK – Arkansas' Cooperative Extension Service will put an urban and community forestry grant to work showing the benefits of low-impact, permeable parking lots in several locations throughout Arkansas, including Mountain Home.The Arkansas Department of Agriculture awarded the grant for more than $22,000 to John Pennington, extension water quality educator for the University of Arkansas System Division of Agriculture. In his grant proposal, Pennington made the case for using trees and paving-substitution materials that allow rainfall to permeate parking lots and infiltrate the underlying soils, rather than create additional stormwater runoff.
The grant application proposed two sites for the demonstrations — Mountain Home and Searcy.
"The extent of community forestry in Mountain Home and Searcy is seemingly strong but somewhat subdued over the previous year and a half due to COVID," Pennington says in his grant application. "Neither community has a demonstration water quality feature composed of urban forestry and low impact development elements."
According to the application's narrative, the funding will be used to pay for trees, excavation, rain gardens and more. Interpretive signage will be used to help inform the public of the benefits of this kind of low-impact development approach.
"I am excited that the communities are supportive of this project, and thankful for their support in seeking the funding," Pennington says. He says supporters included the mayors of both Mountain Home and Searcy, as well as members of the respective tree boards in each city, Cooperative Extension Service agents and Master Gardeners in each county.
The projects, once established, will be tended and maintained by volunteers from a variety of organizations, including members of the Master Gardeners and 4-H clubs in the participating counties, as well as members of Stream Team and Arkansas Watershed Stewards.
The sites will also be used in ongoing outreach and educational efforts, Pennington says, to promote sensible and effective urban stormwater management and the incorporation of urban forestry in in community and economic development.
WebReadyTM Powered by WireReady® NSI