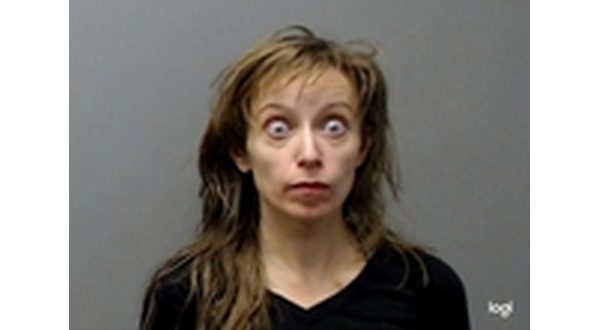 Photo: Amanda Megan Tuhacek
A woman arrested while in the midst of a major emotional meltdown earlier this month appeared in Baxter County Circuit Court Thursday and entered a not guilty plea to the charges against her.
On Nov. 9, Baxter County sheriff's deputies responded to what was described as a verbal altercation in progress.
When the deputies arrived at a residence along Rocky Ridge Road, they reported hearing 40-year-old Amanda Megan Tuhacek yelling inside the residence.
According to the probable cause affidavit, Tuhacek's husband was standing outside. He told deputies his wife was yelling at their daughter and would not permit the girl to leave the house.
When deputies entered the residence they reported seeing a female juvenile sitting on a couch in the living room "actively crying," while Tuhacek yelled at her.
There was reported to be food and other items thrown around the living room.
The deputies attempted to calm down Tuhacek but reported she was so emotional and speaking in such a loud voice it was difficult to understand her.
She was allowed to use the bathroom. A deputy stood by the door and attempted to talk with Tuhacek. The woman refused to communicate and demanded the deputies leave her residence.
Tuhacek attempted to slam the door on one of the deputies when told they could not leave until the issue was resolved.
At that point, the deputy made entry into the bathroom in an attempt to arrest Tuhacek, but she resisted. She was eventually subdued and placed in custody.
Tuhacek was searched after the arrest, and a small plastic bag containing a substance field testing positive for methamphetamine was found.
She was transported to the Baxter County Detention Center. She was released on $2,500 bond Thursday.
Tuhacek is charged with possession of methamphetamine, resisting arrest, endangering the welfare of a minor and obstructing governmental operations.
WebReadyTM Powered by WireReady® NSI