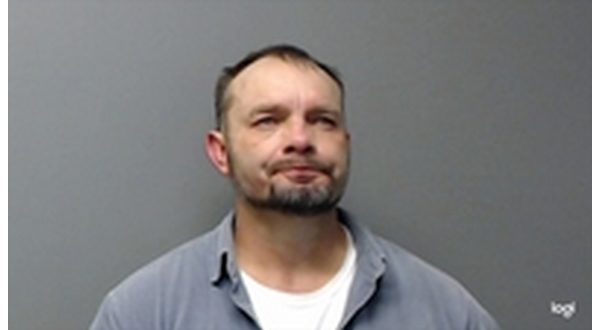 Photo: Chad Lee Merriman
In late June 2017, a man was arrested on an active warrant charging him with violating an order of protection taken out by his estranged wife and for fighting with deputies attempting to take him into custody.
Four years later, the case of 45-year-old Chad Lee Merriman is still around.
Merriman's latest arrest came Tuesday morning and — as with others — stems back to the 2017 case. He is in the Baxter County jail with bond set at $15,000.
A search warrant was taken out Tuesday for property along Mercedes Loop in Norfork. The warrant was issued based on the belief that "wanted fugitive" Merriman was on the property.
He was found and arrested.
According to Baxter County records, the property belongs to 71-year-old Charles Joseph Gale and 64-year-old Stephanie Rae Gale.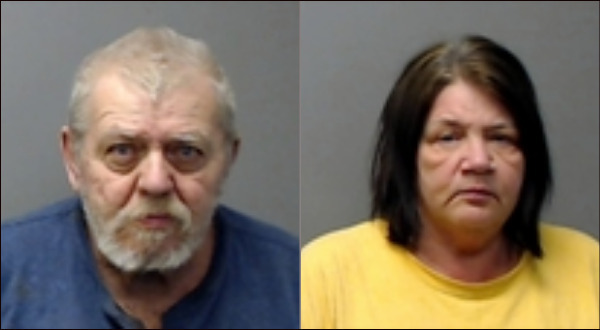 Photos: Charles Joseph Gale and Stephanie Rae Gale
According to the Baxter County electronic jail log, the Gales were also arrested Tuesday. The charges against the couple include hindering apprehension or prosecution and possession of drugs and drug paraphernalia.
A hindering charge is normally filed when suspects are believed to have hidden fugitives, or have made it difficult for law enforcement to find a fugitive in some other way.
Bond for Charles and Stephanie Gale is set at $15,000 each. According to the electronic jail log, Tuesday's arrest is the first for the couple in Baxter County.
Merriman has drug charges and will also apparently face yet another revocation of the suspended sentence handed down in the 2017 case.
After taking a plea in the 2017 case, Merriman's case file becomes a maze of revocation petitions, contempt orders, more revocation petitions and more contempt orders.
The courts reduced the revocation of his suspended sentence to contempt in November 2018 and again in January 2020.
Merriman was sentenced to 89 days in jail on the first and 120 days in jail on the second.
If his suspended sentence had been revoked, Merriman could have faced prison time.
The revocation petition filed in mid-June this year apparently resulted in the issuance of the order of arrest on which Merriman was picked up Tuesday.
In all of the revocation petitions, Merriman has been accused of violating the terms and conditions of his probation in a number of ways.
The allegations include, numerous failures to report as instructed, changing addresses without notifying his probation officer, possessing drugs and drug paraphernalia and cutting off all contact with the Mountain Home office of Arkansas Community Corrections.
In the case from which all other events have flowed, Baxter County sheriff's deputies were called to the residence of Merriman's estranged wife along Major Street in Norfork in the early morning hours of June 27, 2017 to check on an "open line 911 call."
Based on the large number of prior calls from the address, deputies believed Merriman was already in his estranged wife's residence or trying to break in.
When the deputies arrived on scene, the wife told them Merriman was inside asleep and directed them to the room he was in.
As the deputies stood near him, Merriman awoke. He was told he was under arrest and to put his hands behind his back.
Merriman didn't comply, and pepper spray was deployed hitting him on the forehead. He still refused to follow commands and was hit with a second round of the volatile spray.
He then swung at one of the deputies but missed. One deputy saw Merriman grab at the duty belt of a fellow deputy and beat Merriman on the arms with his flashlight to dislodge his grip.
The deputies were eventually able to get handcuffs on Merriman, and he was taken to the county jail.
Immediately after reaching the jail, Merriman was put into a shower to remove the residue of the pepper spray.
It was at that point, deputies found a black bag in Merriman's sock containing seven syringes, a spoon containing suspected methamphetamine residue and a cotton ball typically used as a filter when injecting methamphetamine.
Merriman is alleged to have violated orders of protection taken out by his wife on multiple occasions.
In one report, it was noted two probable cause affidavits had been written only a day apart concerning incidents where Merriman was accused of breaking into his estranged wife's residence.
When deputies went to the home on one occasion, Merriman was found hiding in the attic. He agreed to come out but broke that promise.
He was reported to have kicked out one part of the attic wall and jumped to the ground through the hole before running into the woods.
WebReadyTM Powered by WireReady® NSI