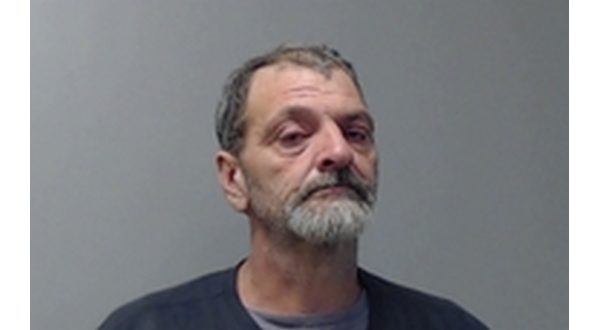 Photo: Travis Michael Russell
The revocation of suspended sentences in two cases involving a 47-year-old Mountain Home man has resulted in him being sentenced to six years in prison.
Forty-seven-year-old Travis Michael Russell's sentence was handed down during a session of Baxter County Circuit Court Monday.
Deputy public defender Sharon Kiel represented Russell. In an earlier court session, she had objected to the probation/parole agent now handling the case testifying in the revocation hearing.
Kiel contended not having the original probation officer testify violated Russell's due process rights in that he was not given the opportunity to confront and cross-examine that officer, and that no evidence had been presented by the state to indicate there was a "good cause" keeping the original officer from testifying.
Kiel told the court the original agent would have been the one who initially explained the terms and conditions of Russell's probation to him.
She said Russell's initial understanding of those terms and conditions was important, since they are what he is accused of violating.
The original agent retired from the Arkansas Community Corrections office in Mountain Home some time ago.
Kiel also filed a motion outlining the objection Nov. 14.
Circuit Judge John Putman denied the motion. The judge said Kiel had not shown him how a confrontation with the original officer would differ from one with the probation office who had been handling the case for a number of years, and who did testify in the earlier revocation hearing.
Judge Putman said Kiel's motion would seem to mean if a probation officer died, "You would not be able to revoke the probation of hundreds of people. It would create a logistical nightmare."
Kiel asked the court to set an "appeal bond" which would allow Russell to remain free. Judge Putman said he would not approve such a bond.
Russell was remanded into the custody of the Baxter County Sheriff's Office to be held until he is transported to prison.
It was not Russell's first experience with the revocation process. Electronic court records show a number of revocation petitions have been filed based on allegations that Russell violated the terms and conditions of probation imposed in his cases.
The suspended sentences were initially handed down in cases opened against Russell in 2012 and 2014.
In mid-April 2012, Russell was arrested after he sold methamphetamine to a person working with law enforcement.
After the buy, the substance provided by Russell to the confidential informant field tested positive for methamphetamine.
The second case involved a large number of charges in which Russell was accused of bypassing meters for both electric and water service to several locations.
Some of the tampering Russell was accused of being involved in was reported to have been done in a trailer park, where he was employed as a handyman.
According to the probable cause affidavit, investigators talked to a man who at one time lived in Russell's trailer, until he could move into one of his own in the same park.
The man told investigators Russell had offered to "get power on" at the trailer where the man intended to live until he could get moved in and settled.
The man said he did not think the offer out of line, since the park employed Russell.
Russell was charged with six counts of damaging the fixtures of a power company, six counts of theft of service and one count each of misdemeanor theft of property and criminal mischief.
WebReadyTM Powered by WireReady® NSI