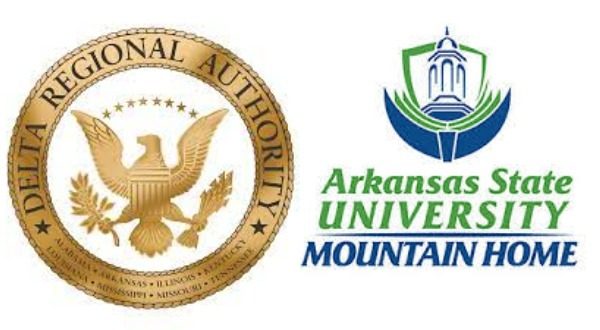 Arkansas State University Mountain Home (ASUMH) has been awarded $200,000 to establish its first boat manufacturing training program targeting composites for fiberglass boats and welding for aluminum boats and trailers. The funding is part of a $1.9 million investment in five states from the Delta Regional Authority (DRA) announced on Thursday.
The Delta Regional Authority says ASUMH's program will use the funds to partner with five local employers to train and provide industry-recognized credentials to 125 individuals, place 240 individuals in new jobs and retain 1,085 existing jobs.
"The Delta Workforce Grant Program (DWP) makes targeted investments into programs throughout the Delta region that are solving skilled labor shortages by meeting local industry needs to get individuals back to work within our communities," says DRA Alternate Federal Co-Chairwoman Leslie Durham. "As a result of Delta Regional Authority's $1.9 million investment, a projected 834 people will receive industry-based skills training and then placed into a high-demand job within their community."
DWP invests federal resources into workforce development projects throughout the Mississippi River Delta and Alabama Black Belt regions particularly hard hit by industrial downsizing, business closures, and job losses as a result of the public health and economic crises. Agency officials say the program supports projects and initiatives that create a more vibrant economic future for the Delta region by expanding job training and re-employment opportunities, aligning workforce and economic development strategies, creating sustainable talent pipelines, establishing or enhancing local and regionally significant public-private partnerships and supporting enhanced workforce productivity through investments in innovative programming.
DRA made available $1.9 million in grants ranging from $50,000 – $200,000 to address the employment and training needs of the local and regional workforce, created in collaboration with community partners and aligned with existing economic and workforce development plans and strategies. Programs funded through DWP provide workforce training and education to individuals residing in the eight-state DRA region and include at least one employer partner seeking to hire more skilled workers in a high-demand industry sector.
Another area initiative was among the funding recipients.
Ozark Action, Inc. in West Plains has been awarded a $200,000 grant to train job-seeking individuals to receive industry-recognized credentials and meet the demand of local employers needing skilled workers in both nursing and truck driving fields. The program is estimated to train 40 individuals within six Southern Missouri communities.
About the Delta Regional Authority
The DRA is a federal-state partnership created by Congress in 2000 to promote and encourage the economic development of the lower Mississippi River Delta and Alabama Black Belt. DRA invests in projects supporting transportation infrastructure, basic public infrastructure, workforce training and business development. DRA's mission is to help create jobs, build communities and improve the lives of those who reside in the 252 counties and parishes of the eight-state region.
WebReadyTM Powered by WireReady® NSI