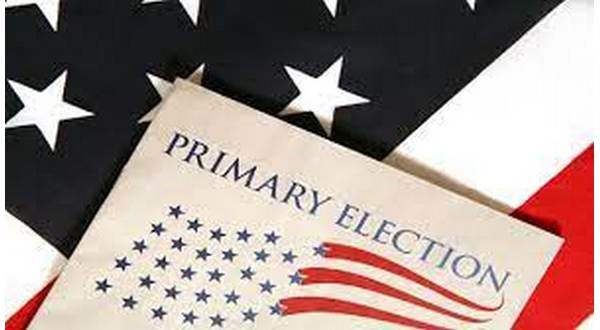 Tuesday is election day in Arkansas as the run-off elections from the May Primary will be held.
In the primary, there were several races in which no candidate received over 50% of the tally. In those races, the top two vote collectors will square off Tuesday in a runoff.
There are races in Baxter, Fulton, Izard, Stone, Searcy and Boone counties along with Arkansas State Senate and Arkansas House of Representatives races in the area.
Polls will be open from 7:30 until 7:30. Baxter County voters may choose to vote at any of the vote centers open in the county.
Vote centers include:
-Baxter County Courthouse, 1 East Seventh Street, Mountain Home
-Baxter County Election Commission Headquarters, 2313 East Fifth Street, Mountain Home
-Baxter County Safety Training Center, 170 Dillard Drive, Midway
-Big Flat City Hall, Arkansas Highway 14
-East Side Baptist Church, 718 East Ninth Street, Mountain Home
-Henderson Fire Station, 12487 U.S. Highway 62 East
-Lloyd Travis Municipal Center, 14 Skyles Lane, Lakeview
-Lone Rock Baptist Church, 6726 Push Mountain Road, Norfork
-Northeast Lakeside Fire Station, 5482 U.S. Highway 62 East, Mountain Home
-Norfork First Baptist Church, 36 Second Street
-Salesville City Hall, 46 Gillespie Street
-Twin Lakes Plaza, 759 U.S. Highway 62B, Mountain Home
-Wesley United Methodist Church, 179 Memory Lane, Cotter.
Two county-wide Republican primaries required a runoff in Baxter County. Brian Plumlee and Kevin Litty will face off for the party's nomination for county judge, and Shannon Walker and Sheila Wingard are continuing to seek the justice of the peace seat in District 10. With no additional opponents in November, the runoff election will decide the winners of both seats.
While most of the Viola School District is in Fulton County, a small portion is also in Baxter County. Voters in the district can decide between Dustin Cotter and Derek Winter for Position 2 on the Viola School Board.
There are two Republican runoff races in Izard County. Incumbent County Judge Eric Smith will square off against challenger Paul Womack, and Bobby Russell will go up against Kelly Hatman for District 2 justice of the peace. Both winners will take the seats with no opponent in the general election.
Searcy County will have a runoff to decide the Republican nominee for county judge. Tony Horton will take on Robert A. Baysinger. The winner of the seat will be decided Tuesday since there is no general election opponent.
Stone County is requiring a runoff for the Republican Party's nomination for sheriff. Nathan Masterson will take on Brandon Long, and the winner faces independent candidates Dammon McGilton, Johnny Rose and Tony Trammell in November.
Two Republican incumbents in Boone County are facing a runoff election this month. County Judge Robert Hathaway is being challenged by Bobby Woods, and North Constable Daniel J. Mehn will face Fred Starnes. With no opponent in the general election, both positions will be decided Tuesday.
Two area seats in the Arkansas House of Representatives will also be decided in the Republican runoff. Timmy Reid and Steven Walker are running for District 27, which includes portions of Baxter, Izard, Searcy, Stone and Newton counties. District 2 includes portions of Fulton County, and State Representative Marsh Davis will go up against Troy Steimel.
Two area Republican primaries in the state senate will be decided this month. District 22 features portions of Fulton and Izard counties, and Senator James Sturch faces Representative John Payton to decide the winner of the seat. District 28, including parts of Boone and Newton counties, pairs incumbent Bob Ballinger and challenger Bryan King, and the winner faces Democrat Jim Wallace in November.
Stay up-to-date on election results after the polls close with results on KTLO-FM 97.9, Classic Hits 101.7 and 99.7 The Boot and by visiting ktlo.com/electioncentral. You can also find valuable voting information there such as the locations of Baxter and Marion county vote centers; Voter View from the Arkansas Secretary of State for sample ballots; an district maps for the Arkansas State Senate and House and the U.S. Congress district map in Arkansas.
WebReadyTM Powered by WireReady® NSI