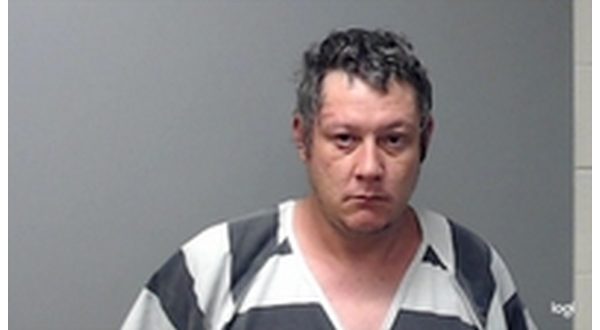 A rural Mountain Home man is facing 17 charges after he allegedly wrecked his vehicle, left the scene and was found passed out on the porch of a residence over four miles away. The charges against 37-year-old Daniel Douglas Cunningham stem from the incident which happened June 22.
The probable cause affidavit indicates an Arkansas State Police trooper responded to a one-vehicle accident near Peal's resort, north of Salesville, about 1 that afternoon.   Upon arrival, the deputy found the vehicle in the ditch, but no driver. The tags on the vehicle were issued to Cunningham but did not match the vehicle.
Witnesses told the trooper a man identified as Cunningham was the driver and said he took off running south on State Highway 5 after the accident. They said he appeared and sounded intoxicated.
As authorities began searching for Cunningham, they received a call from a store in Norfork saying he was there. After a brief search, law enforcement found Cunningham passed out on the porch of a residence on 3rd Street in Norfork, just over four miles away from where he crashed his vehicle.
En route to the Baxter County Detention Center, Cunningham allegedly made threats to the trooper and beat his head on the glass cage in the patrol car. While being processed at the jail, a baggie containing methamphetamine fell from his crotch area as he was changing into the jail uniform.
Cunningham is facing felony charges of possession of methamphetamine, possession of drug paraphernalia, furnishing prohibited articles and tampering with physical evidence. Among the 14 misdemeanors are criminal mischief, terroristic threatening, disorderly conduct, leaving the scene of an accident with property damage, fictitious tags, driving on a DWI suspended license, driving while intoxicated 3rd offense and reckless driving.
Bond for Cunningham is $10,000.
WebReadyTM Powered by WireReady® NSI