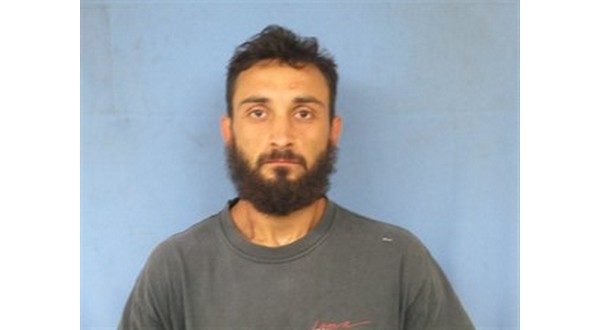 Twenty-seven-year-old Richard Airey Grammer II has been arrested after allegedly choking his ex-girlfriend and locking her in a car for four days.
Authorities with the Newton County Sheriff's Office dispatched to a residence for a report of a possible domestic altercation with injury.
Upon arrival deputies were met by the caller who stated he called the sheriff's office for the altercation and the victim was in his house.
Authorities met with the victim who stated she had been beaten up, choked and knocked unconscious by Grammer. The victim added Grammer threatened to kill her if she left the vehicle when they went to the caller's home.
The victim stated she had been forced to stay in the vehicle for the past four days since she had broken off her relationship with Grammer.
Authorities noted the victim appeared dirty, disheveled and had obvious injuries. Her face, head and neck had visible red marks and abraisons. Authorities state her right arm was noted to be deformed and swollen about her wrist and hand. An ambulance was dispatched to the scene for treatment of injuries.
As deputies were assessing the victim's injuries, Grammer drove back by the residence.
Authorities confronted Grammer at gunpoint, a decision based on the level of fear shown by the victim, the fact he came back to the scene he initially fled and dispatch advising of officer facing regarging Grammer.
Once Grammer exited the vehicle he allegedly became verbally beligerent and would not follow directions. A canine was dispatched to the scene and Grammer then complied with orders.
Grammer has been charged with domestic battery in the third degree, aggravated assault on a family or household member, terroristic threatening in the first degree, false imprisonment in the second degree, refusal to submit to arrest, driving on a suspended license and as a habitual offender.
He is being held in the Newton County Detention Center on a bond of $20,000.
WebReadyTM Powered by WireReady® NSI