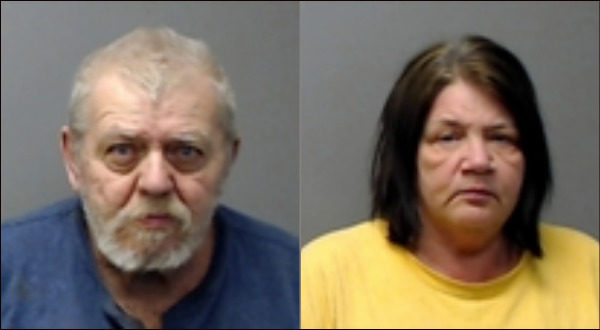 A Mountain Home husband and wife pled guilty to hiding a fugitive and were put on 12 months probation during a session of Baxter County Circuit Court July 11.
Seventy-two-year-old Charles Gale and his wife, 65-year-old Stephanie Rae Gale, were arrested in late November last year when a search warrant was served at property along Mercedes Loop in Norfork.
The warrant was sought based on information that "wanted fugitive" 45-year-old Chad Merriman was on the property.
According to the probable cause affidavit, the Gales both told officers that Merriman was not on their property. During the search, officers found him hiding in a bathroom and took him into custody.
According to Baxter County records, the property belongs to the Gales.
The Gales were also arrested and initially charged with hindering apprehension or prosecution and possession of drugs and drug paraphernalia.
Based on information developed during the investigation, prosecutors dropped the drug-related charges.
A hindering charge is normally filed when suspects are believed to have hidden fugitives, or to have made it difficult for law enforcement to find a fugitive in some other way.
Charles and Stephanie Gale have been free on $15,000 bonds. According to the electronic jail log, the November 2021 arrest is the first for the couple in Baxter County.
WebReadyTM Powered by WireReady® NSI