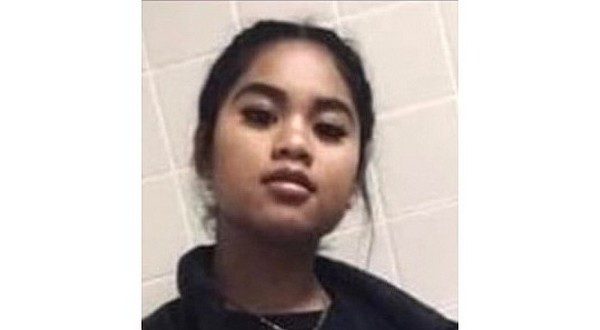 Photo: Mammi Ejmi courtesy of the Arkansas Democrat-Gazette
SPRINGDALE — Mammi Ejmi, a suspect in a fatal stabbing, turned herself into Springdale Police at at approximately 12:00 p.m. today.
According to the Arkansas Democrat-Gazette, Ejmi was interviewed by detectives later arrested in connection with 1st degree Murder. She was later transported to the Washington County Jail for holding.
Police say a man died after being stabbed at a local hotel and his death is being investigated as a homicide.
Officers were called to the WoodSpring Suites at 4397 Dixie Industrial Drive, Room 409, around 5 p.m. on Monday after receiving a 911 call saying a man had been stabbed, according to a press release from Capt. Jeff Taylor with the Springdale Police Department.
When they arrived, officers found a man, later identified as 40-year-old Joshua Garcia, who had been stabbed in the chest. Garcia was taken to a local hospital where he died, police said in the press release.
Police said Make Lanje, 42, was in the room when the officers arrived and she was taken to the Police Department for questioning. After questioning Lanje, investigators identified Mammi Ejmi, 18, as a suspect in the stabbing.
Lanje was arrested in connection with tampering with physical evidence, a felony, police said. Officers are still searching for Ejmi.
The three people involved all knew each other and police are describing the stabbing as an isolated incident. No other information was available.
The investigation into the stabbing is continuing, police said. Anyone with information about the incident is asked to call the Springdale Police Department at (479) 751-4542 or the Criminal investigation Division at (479) 750-8139 or call or text the Department's new "tip line" at (479) 317-0158.
WebReadyTM Powered by WireReady® NSI