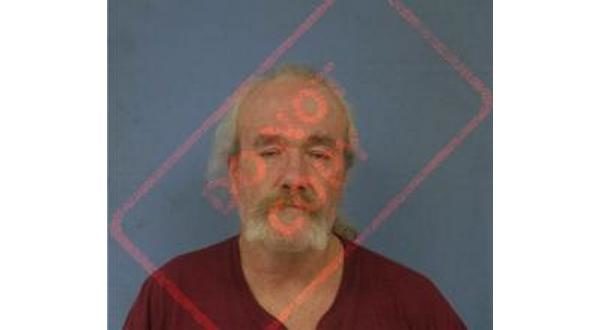 A Newton County man has been arrested after threatening another man with a gun during an altercation.
According to the probable cause affidavit, the Newton County Sheriff's Office was dispatched to a possible aggravated assault on county road NC 2800. The caller reported an unidentified male punched her nephew in the face and pointed a rifle at him after he asked the individual what he was doing on their property.
Upon arrival the victim told law enforcement when he was returning home, he observed a man in the creek of his aunt's property, where he lives, holding a rifle. He stated he stopped to speak to the man, later identified as 50-year-old Edgar Alan Mays, and asked who he was. Mays said "I'm visiting you buddy." The victim proceeded to ask if he knew he was on his property, and Mays stated "I don't care." When he told Mays he cared he was on the property with a gun, Mays proceeded to walk towards his car, punch him in the face and threatened to shoot him while pointing the gun in his face. Soon after, a female drove up and Mays got into a white SUV and sped away.
Law enforcement attempted to locate the driver based on the information from the caller, at her last known address. At the residence, officers made contact with her mother who stated she thought her daughter was a work with assisted living. The mother provided a phone number for the female where officers informed her of their investigation and her being identified as picking up a male subject who was involved in a recent altercation.
The female driver stated she did pick up Mays since she was already in the area and drove off towards Harrison. She stated the vehicle she was driving belonged to his girlfriend, who she works with. She told officers she heard some yelling going on and left the residence she was at to check to see what was going on. When she came across Mays, she picked him up. She stated she was aware of the altercation, but was unaware he pointed a gun at the victim.
Mays is being charged with one felony count of aggravated assault, terroristic threatening, and battery, along with a misdemeanor charge of criminal trespassing.
Mays was released from the Newton County Detention Center on $10,000 bond and ordered no contact with the victim.
WebReadyTM Powered by WireReady® NSI