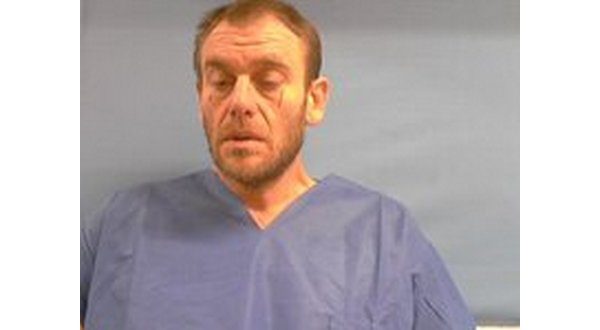 A Stone County man is facing additional charges after assaulting detention officers attempting to have him change into jail issued attire.
Forty-four-year-old Brandon Lee Davis was booked into the Stone County Detention Center Jan. 4 for three felony counts of terroristic threatening, after he began causing havoc on the community bus traveling to Mountain View.
Davis picked up more charges when he allegedly punched two officers during the changing process. According to the probable cause affidavit, two detention officers entered the holding cell Davis was in, in an attempt to take his street clothing. Officers began to give Davis commands to take his steel-toed boots off and change his pants, in which Davis complied, but refused to give the clothing to the officers.
Davis made an attempt to get up and close the door to the cell, and when an officer pushed the door back open, Davis allegedly hit him in the face with a closed fist. The second officer attempted to assist with a taser when Davis hit her in the side of the face, leaving a bruise, and knocking her to the ground. A Mountain View police officer then stepped in and once the items were removed, Davis was released from handcuffs in the holding cell.
Davis is being held in the Stone County Detention Center, without bond, on a felony charge of 2nd degree battery; a misdemeanor count of 3rd degree battery and a misdemeanor count of impairing the operations of a vital public facility.
WebReadyTM Powered by WireReady® NSI