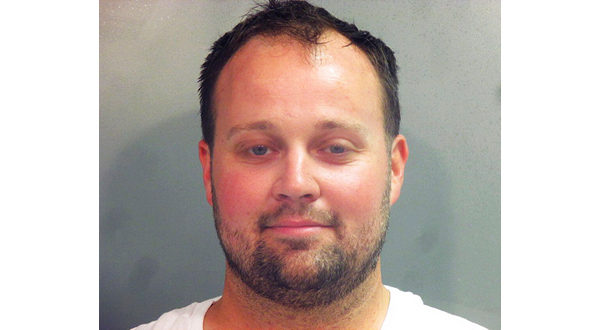 FAYETTEVILLE, Ark. (KNWA/KFTA) – Briefing has concluded before oral arguments will be heard in Joshua Duggar's appeal of his conviction on child pornography charges, but the government filed notice of a recent court ruling that it says demonstrates "additional authority" in this case.
Duggar, 34, a former reality TV personality, was convicted on a pair of child pornography charges in 2021 in federal court in Fayetteville and was later sentenced to 151 months in prison followed by a supervised release term of 20 years. The defense has maintained Duggar's innocence and filed a federal appeal shortly after sentencing.
On January 24, the prosecution filed a Citation of Supplemental Authority regarding a recent case, U.S. vs. Treanton, that it said "bears on defendant-appellant Joshua Duggar's contention that he was in custody during the search of his used-car lot." In its October 3 appeal brief, one of the defense's key points was that the district court "erred by denying Duggar's motion to suppress statements after a federal agent physically stopped him from contacting his attorney and subsequently interrogated him outside the presence of his counsel."
The government's latest submission noted that in a January 18 ruling, "a panel of this Court rejected a similar contention arising under significantly more restrictive circumstances than those at issue in Duggar's case." It noted that the panel determined that the suspect in that case was not in custody "because 'a reasonable person in Treanton's position would have believed that he was free to terminate the interview if he wished.'"
The prosecution made comparable statements in a November 22, 2022 response to the defense's appeal brief, as it stated that "Duggar's Fifth Amendment rights are not implicated here because he was not in custody during his conversation with investigators." The panel noted that agents in Treanton's case repeatedly told him that he was not under arrest and was free to leave.
A judge in that case wrote separately to note the importance of "adhering to the same six factors that this Court has considered for over 30 years" when determining if an interview is custodial. The government filing concluded by stating that each of those six factors support the district court's denial of suppression ruling.
The U.S. Court of Appeals for the Eighth Circuit in St. Louis scheduled a hearing of oral arguments in the case for Thursday, February 16 at the Charles Evans Whittaker Courthouse in Kansas City, Missouri. Duggar is currently serving his federal prison sentence at FCI Seagoville outside of Dallas.
WebReadyTM Powered by WireReady® NSI