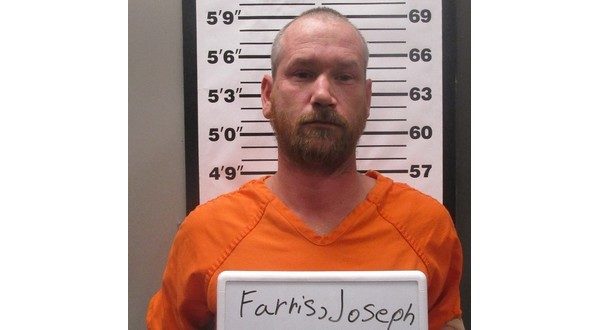 A man from Mansfield has been charged after law enforcement received a call regarding a child being run over.
According to KYTV, court records show 39-year-old Joseph Farris has been charged with abuse or neglect of a child, first-degree endangering the welfare of a child, DWI, operating a vehicle on a highway without a valid license, and operating a motor vehicle without maintaining financial responsibility.
According to the Douglas County Sheriff's Office, on February 2nd, law enforcement went to the area of Highway FF on a report of a child being run over. Court documents detail at the time of the incident the mother was removing belongings from the car and placed her child in a car seat outside the car. Farris started driving the car, and the mother started screaming about her child. Farris then stopped the car, and he and the mother had to pull the child out from under the car.
Officers noticed the child had scrapes and bruising and was taken to the hospital.
A deputy with the sheriff's office made contact with Farris and conducted a field sobriety test and then ran a breathalyzer test. According to the sheriff's office, Farris had a blood alcohol content of 0.113. The legal limit is 0.08.
Court documents show Farris and the mother of the child had been drinking and smoking marijuana at the child's grandmothers' camper in Goodhope, Mo.
Farris reportedly told the deputy the child was in a back room of the camper at the time, but the windows were open.
A breathalyzer test was conducted on the mother of the child and reported 0.39.
According to court documents, investigators state they felt the child would be unsafe in the custody of her mother and filled out paperwork to place the child in state custody.
Farris is being held in the Douglas County Jail on a $5,000 cash-only bond and is scheduled to appear in court on Thursday.
WebReadyTM Powered by WireReady® NSI