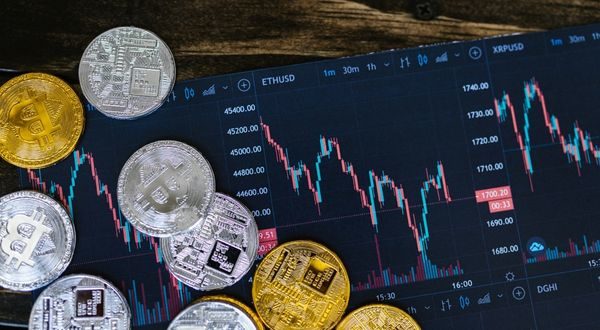 The Arkansas Securities Department announced Monday that they recently issued a consent order against the cryptocurrency platform Nexo Capital Inc., regarding unregistered offers and sales of securities in the form of digital asset investments.
Nexo is a Cayman Islands corporation established in 2018. According to a news release, they provide crypto-asset-related financial services including investing, trading, borrowing, and lending, to retail and institutional customers in the United States.
A North American Securities Administrators Association led a comprehensive investigation in conjunction with a group of state securities regulators into Nexo's Earn Interest Product program or EIP.
A news release stated that the investigation led to the discovery that EIP investors could passively earn interest on digital assets by loaning those assets to Nexo.
At all times, Nexo maintained total discretion over the revenue-generating activities utilized to earn returns for investors.
The crypto platform allegedly failed to comply with state registration requirements and, as a result, Arkansas investors were sold unregistered securities in violation of Arkansas law and additionally were deprived of critical information and disclosures necessary to understand the potential risks of the EIP.
Nexo had 93,318 EIP investors in the U.S. with a total asset value of over $800 Million with approximately 292 Arkansas investor EIP accounts with a total asset value of approximately $3.09 Million as of July 31, 2022.
Nexo agreed to pay $22.5 Million to settle the allegations with the 53 U.S. NASAA-member jurisdictions and will pay a fine of $424,528.30 to the ASD.
Further, Nexo will cease offering and selling the EIP or accepting further investments in the EIP until such activities are compliant with applicable state and federal securities laws.
Nexo's agreement to enter a settlement with the ASD comes after Nexo announced that it would phase out its products and services in the U.S. before April 1, 2023.
"All financial services companies, including new companies offering services for crypto assets, must comply with Arkansas's investor protection laws," said ASD Interim Commissioner Campbell McLaurin. "This collective action by state regulators demonstrates to other companies offering similar digital products and services the importance of bringing their business activities into compliance with securities laws in Arkansas."
The ASD has previously warned Arkansans of rising concerns over the proliferation of decentralized and digital asset-based financial products and services targeting retail investors.
Many of these products and services are like traditional financial services offered by banks and brokerages but without any of the regulatory safeguards provided by registered firms and products.
This settlement is also part of a larger multistate effort to investigate companies that offer crypto interest accounts and hold them accountable when they have violated the law.
WebReadyTM Powered by WireReady® NSI