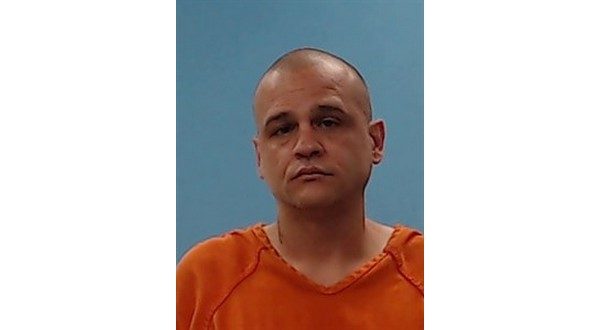 Shane Hernandez (Photo courtesy of Boone County Sheriff's Office)
An area man is in the Boone County Jail and Detention Center on a felony charge of rape. Thirty-four-year-old Shane Hernandez of Omaha has been incarcerated for nearly a week-and-a-half on an accusation of sexually assaulting juvenile family member.
According to the probable cause affidavit, Boone County dispatch received a call during the early morning of April 20 from Cox Medical Center in Branson in reference to the alleged sexual assault of the 12-year-old child two hours earlier at a residence on Old Cricket Road west of Omaha. A Boone County deputy requested assistance from the Branson Police Department, and written statements were obtained from the juvenile's grandparents.
The grandfather claims the juvenile accused Hernandez of inappropriate sexual contact. The grandfather says he spoke to Hernandez, who claimed to have passed out drunk and awoken to find the child making contact with him.
That afternoon, the juvenile was transported to Grandma's House Child Advocacy Center in Harrison to detail what occurred the night before. The victim reportedly corroborated Hernandez's account that he had been drinking but reiterated the accusation against him. The child then reportedly went to the grandparents' residence when Hernandez left for a liquor store.
Due to the forensic interview of the child and findings from a medical exam, Boone County deputies made contact with Hernandez at the residence on Old Cricket Road and transported him to the Boone County Jail and Detention Center. During an interview, he stated he picked the child up school the previous morning due to head lice. Hernandez stated he started drinking after dealing with the lice and passed out that evening. He reiterated his claim of waking up to the juvenile initiating the sexual contact and throwing the child off him.
A search warrant was obtained for the RV camper at the residence, and investigators obtained sheets from a pull-out couch.
Hernandez's rape charge is a Class Y felony, the most serious classification of crime in Arkansas not punishable by death. His bond is set at $100,000, and he is not allowed to have contact with the victim.
WebReadyTM Powered by WireReady® NSI