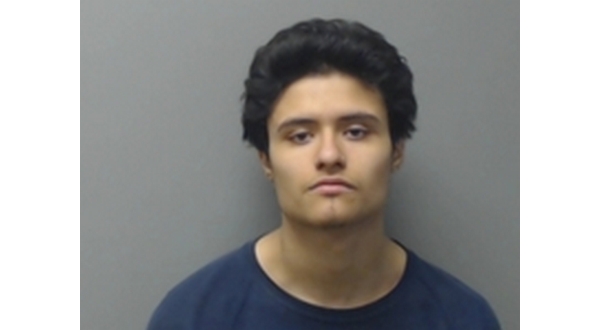 A man facing the revocation of his probation in three criminal cases appeared in Baxter County Circuit Court Monday.
Twenty-year-old German Morales, who has listed many addresses on court documents, including Mountain Home, Cabot, Cotter and Searcy, pled guilty to violating the terms and conditions of his probation in all three cases and was given a three-year prison sentence.
In early November 2019, Morales, who was 18-years-old at the time, was arrested about 1 a.m. after a Mountain Home police officer saw him "stumbling" while walking across 9th Street.
The officer said he recognized Morales from previous law enforcement encounters.
When the officer made contact with Morales, he reported detecting the "strong aroma of an intoxicating beverage."
The officer also reported finding a piece of tin foil containing a white strip field-testing positive for LSD.
In mid-December last year, Morales was arrested and charged with breaking into the 101 Grocery and stealing a number of items.
The items included a cash register containing about $550 and a pistol.
Surveillance camera footage help identify Morales as the person who broke into the store. The video was also alleged to show Morales loading items into the trunk of a black vehicle.
The owner of the store told investigators she saw the black vehicle parked at a property next door to her business. Morales was alleged to live there with a relative.
Morales was arrested and charged with the break-in.
The most recent charges against Morales were filed in late February 2021.
A man called the Mountain Home Police Department on January 20 and reported someone had entered his vehicle and stolen his wallet.
When the victim checked his bank account he found several unauthorized transactions had been made using his debit card.
Investigators obtained surveillance camera footage from locations where the debit card was used and began to identify the people using the card.
During the investigation, Morales was identified as a "co-conspirator" by five other individuals, according to the probable cause affidavit.
The investigation disclosed that a group of individuals had been "car hopping," or breaking into several vehicles in the same area.
According to the probable cause affidavit, the victim's vehicle was one of those that had been hit by the group.
A total of almost $400 had been charged on the debit card in eight transactions.
Morales has picked up felony and misdemeanor charges in Baxter and several other Arkansas counties.
After his sentencing in Baxter County, Morales was to be transferred to White County where he faces charges.
WebReadyTM Powered by WireReady® NSI