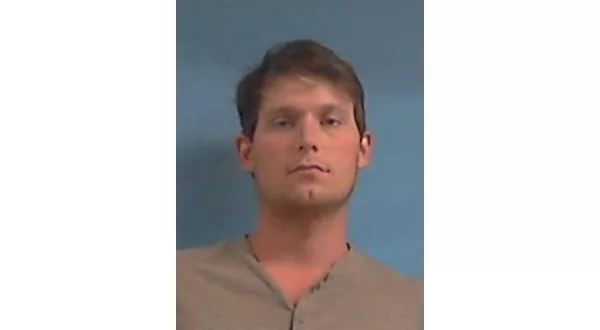 A Cleburne County man has been arrested in connection with a fatal crash in Stone County last year. Twenty-five-year-old Payden Biram Stewart of Prim was booked into the Stone County Detention Center Thursday and released less than an hour later on a bond of $1,000.
Killed in the crash was 33-year-old Ashton Rae Woods of Fairfield Bay.
According to the probable cause affidavit, the crash happened Oct. 7, 2022 on Arkansas State Highway 263, north of Prim in southern Stone County. The Arkansas State Police Trooper who worked the accident says in the affidavit Stewart's vehicle crossed the centerline of the highway, striking the victim's car. Stewart's vehicle rolled one time before coming to rest on the highway. Woods' car left the highway and came to rest in the ditch.
Woods was taken to Baptist Health in Heber Springs where she was pronounced dead. Stewart was treated at UAMS in Little Rock.
Stewart is charged with misdemeanor counts of negligent homicide and careless and prohibited driving.
WebReadyTM Powered by WireReady® NSI