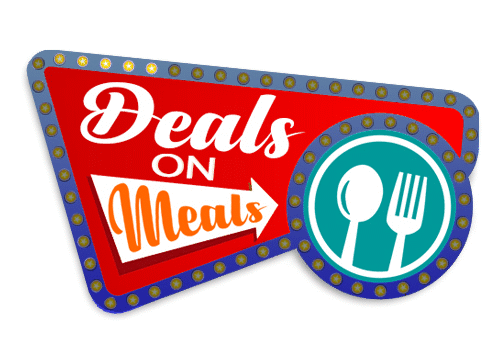 Starting Aug. 3, call KTLO, Classic Hits and The Boot  to purchase coupons for next day pick-up at our studios located at 620 Highway 5 North in Mountain Home between 8 a.m. and 5 p.m. Monday through Friday.  Cash or check only.  Items will be available starting Aug. 3 at 8 a.m.  Some limits/limitations do apply. Check expiration dates when you purchase your voucher(s).
Call to purchase at 870-425-3101, 870-425-5522 or 888-884-0364
Click here for a printable version
CASH OR CHECK ONLY. NO REFUNDS. MUST BE BOUGHT IN OFFICE.
| | | |
| --- | --- | --- |
| VENDOR | ITEM | YOUR PRICE |
| 178 Club Bull Shoals Bowling Center and Bull Shoals BBQ | $10.00 Gift Certificate | SOLD OUT |
| At The Curb Food Truck | $10.00 Gift Certificate | SOLD OUT |
| Bobbie Sues Restaurant | $10.00 Gift Certificate | $5.00 |
| Buffalo Wild Wings | $10.00 Gift Certificate | $5.00 |
| Clayton's Downtown Grill | $10.00 Gift Certificate | SOLD OUT |
| Connie's Cafe | $10.00 Gift Certificate | SOLD OUT |
| Cooyons Restaurant | $10.00 Gift Certificate | SOLD OUT |
| Dairy Queen | $10.00 Gift Card | SOLD OUT |
| El Charro Mexican | $10.00 Gift Certificate | SOLD OUT |
| Foodies Cafe & Catering | $10.00 Gift Certificate | SOLD OUT |
| Fujiyama Japanese Steak House & Sushi | $10.00 Gift Certificate | SOLD OUT |
| Heidi's Ugly Cakes & Sandwich Shop | $10.00 Gift Certificate | SOLD OUT |
| House of Pizza | $10.00 Gift Certificate | SOLD OUT |
| Italian Garden Dining | $10.00 Gift Certificate | SOLD OUT |
| Jimmy Johns | $10.00 Gift Certificate | $5.00 |
| KT's Smokehouse BBQ & Catering | $10.00 Gift Certificate | SOLD OUT |
| Letty's Mexican Restaurant | $10.00 Gift Certificate | SOLD OUT |
| McDonald's All-American Pack | Includes two small frozen beverages, two hamburgers or cheeseburgers, two small fries and two desserts. | SOLD OUT |
| McDonald's Breakfast Pack | Includes two Egg McMuffins and two medium McCafe' beverages. | SOLD OUT |
| McDonald's Family Pack | Includes two medium Extra Value Meals, two Happy Meals, four ice cream cones. | $15.00 |
| McDonald's Egg McMuffin Pack | Includes five Egg McMuffins. | SOLD OUT |
| McDonald's Big Mac Attack Pk. | Includes five Big Macs. | SOLD OUT |
| McDonald's McCafe Pack | Includes five medium McCafe' beverages. | SOLD OUT |
| Momentum Coffee | $7.00 Gift Certificate | SOLD OUT |
| Papa John's Pizza | $15.00 Gift Certificate | $7.50 |
| Parkview Pizza | $10.00 Gift Certificate | SOLD OUT |
| PJ's White River Lodge/Restaurant | $50.00 Gift Certificate | SOLD OUT |
| Popeyes | $10.00 Gift Certificate | SOLD OUT |
| Skipper's Restaurant | $10.00 Gift Certificate | SOLD OUT |
| Sunfest Market | $10.00 Meat or Produce Gift Certificate | SOLD OUT |
| Taylor's Freez King | $10.00 Gift Certificate | SOLD OUT |
| Town & County | $10.00 Deli & Meat Certificate | SOLD OUT |
| Whispering Woods | $25.00 Gift Certificate | SOLD OUT |