During this unprecedented time in our country's history, more and more good news stories are emerging, as Americans continue to help each other and find ways to cope.
If you know of a good story locally or have pictures to share, please email them to heather@ktlo.com.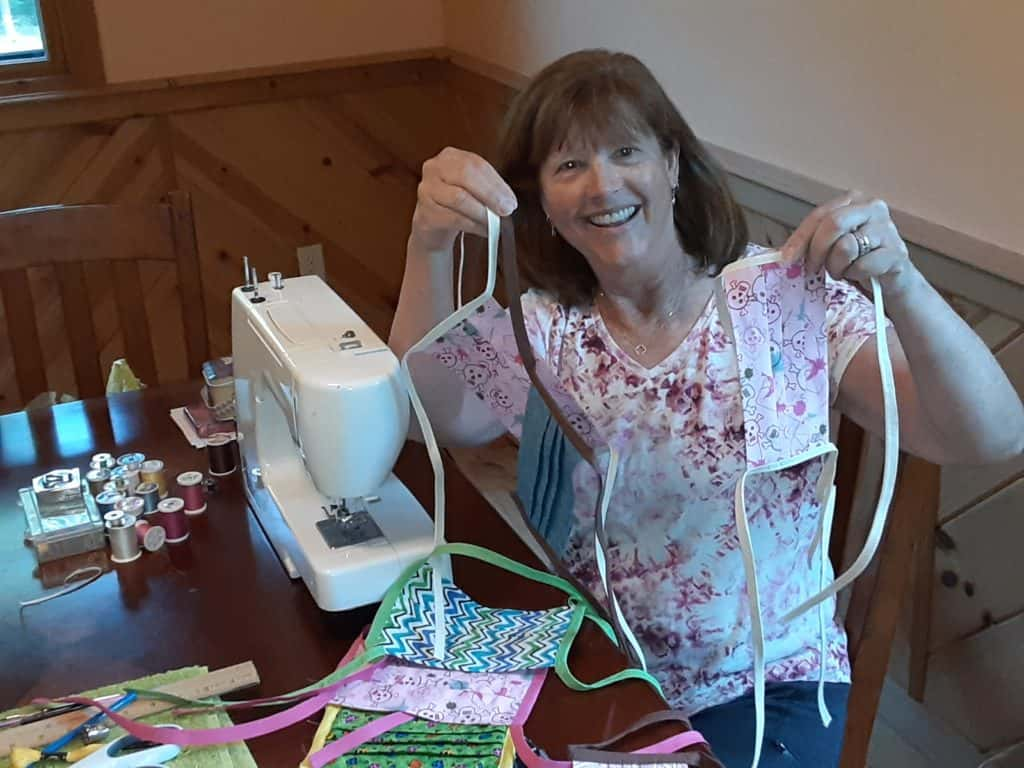 Jill Brown, a member of the Captain Nathan Watkins Chapter of the Daughters of the American Revolution, has been busy with her mask making to donate to others. She donated the majority to the Marion County Senior Center in Flippin. Others she has given away to friends and family. Jill is now busy making a surplus for future donations.
---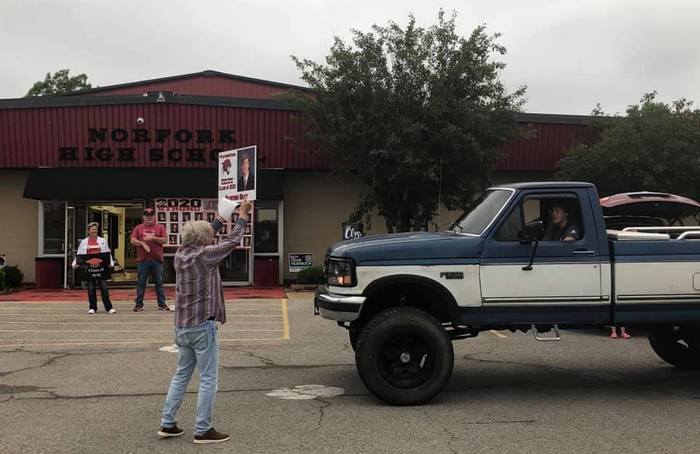 Christy Gray shared this on Facebook as High School Principle Bobby Hulse welcomed seniors during a drive-by celebration.  "A great night celebrating our SRs! The parade was a fun idea! So thankful to each & everyone who came & organized this for our kids! Norfork is the best!"
---
MINNEAPOLIS, May 6, 2020 /PRNewswire/ — How can an elementary school music teacher make an impact on thousands of others during the COVID-19 stay-at-home crisis?
Hanover (Minnesota) Elementary School's music teacher Mary Bolton says, "I know how powerful music can be in someone's life and how much joy and positive energy it can add."
Starting March 20 at 8 pm, Mary began to broadcast live performances from her home using the Facebook Live function from her page @MaryBoltonMusic. Mary said, "People miss going out and hearing live music. We're all stuck at home for the foreseeable future. But people can still enjoy live music. We just have to be a little more creative."
Performing on keyboard and vocals, Mary performs the songs of artists in the rock, country, folk and jazz genres.
Mary's biggest fans "share" her broadcast to their Facebook pages, so family and friends can view, resulting in each week's #VirtualMusicParty being seen by over 5000 people.
Mary's fans hail from across the US, with international viewers from Canada, Japan and Taiwan, also joining the fun.
---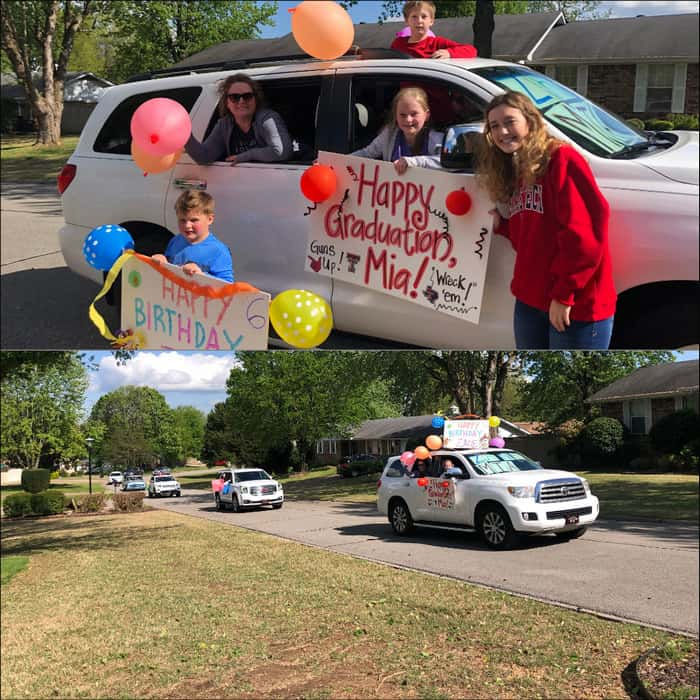 Drive by birthday and graduation parade for Mia and Zane Loftis! Happy 6th
birthday and happy high school graduation!
---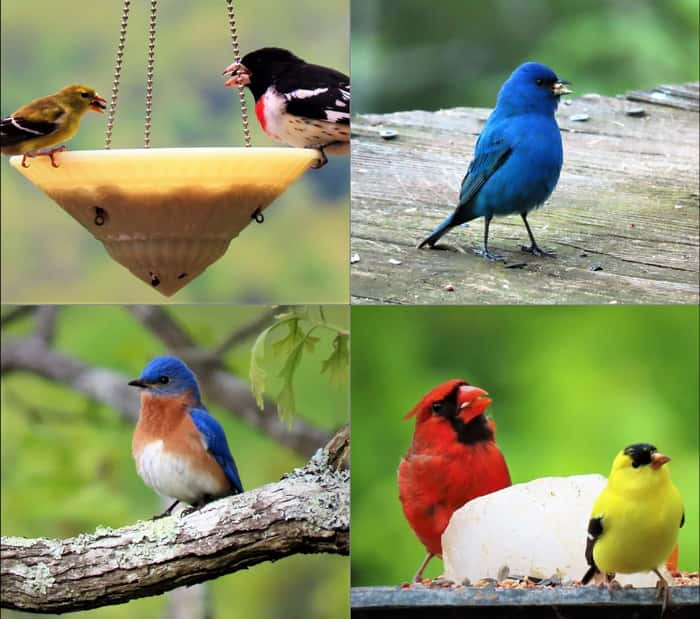 From Heather Fitzmaurice: Enjoying taking photos of the spring birds, some migrating up north while staying quarantined at home in Mountain Home. It keeps me busy and my mind off missing our grandchildren and family, too!
---
From the 178 Club's Facebook page:
A HAPPY STORY FOR THE BOOK!
This heartwarming story happened this past Wednesday to our awesome team and proves there are wonderful people in our amazing world.
Our customer came to pick up her take-out order and gave our hostess $1,200 dollars and stated she received this from our awesome President and didn't need it, so she wanted us to share this money with our staff that was still working!!
I cried after this happened and will always remember how a woman from nowhere changed our lives forever!!
I had to share this amazing story! What a gift from the heart.
Peace and Love,
Martin
---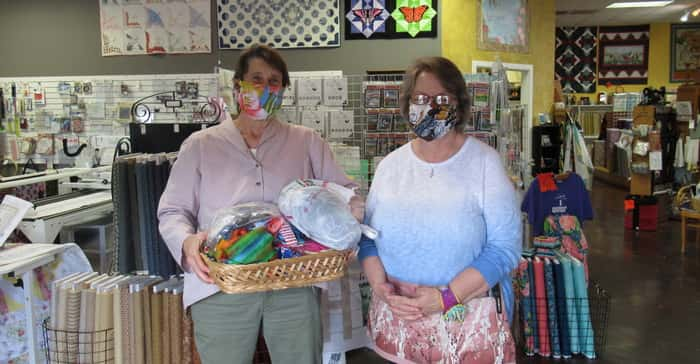 Peggy Moody (left) is coordinating the medical mask and cap effort for Hill 'N Hollow Quilters, with the help of Judy Mahaney (right) at Remember Me Quilt Shop in Mountain Home. To date, we have made 1,330 masks and 107 caps for 12 organizations on the frontlines of our pandemic. Our guild has 109 members working generously with their stash of fabric, machines and time to give back to the community working to keep us safe and healthy.
---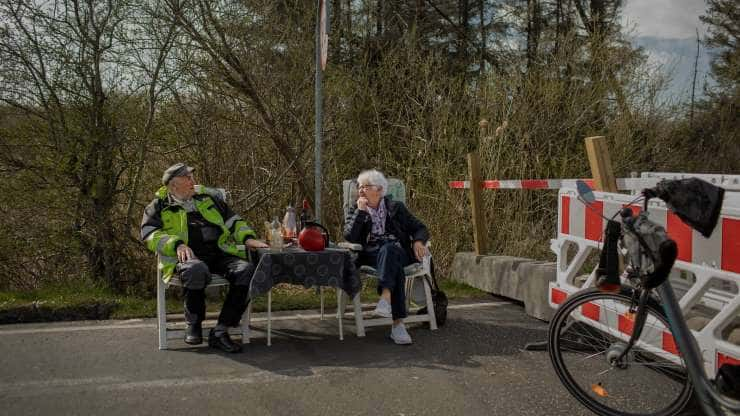 There's an 89-year-old guy in northern Germany who's been dating an 85-year-old woman just across the border in Denmark.  But the border's been closed since the crisis started.  So for over a month, they've been meeting at a border crossing every day for socially distanced dates.  They mostly hang out and eat, or drink schnapps together.
---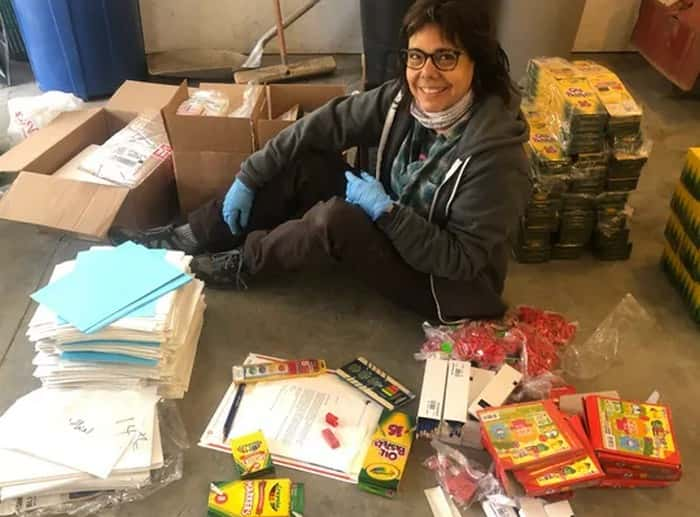 An art teacher at an elementary school in Vermont bought a bunch of art supplies, like crayons and paint sets.  Then she put together 173 "emergency art kits,"and mailed one to every kid in her school.
---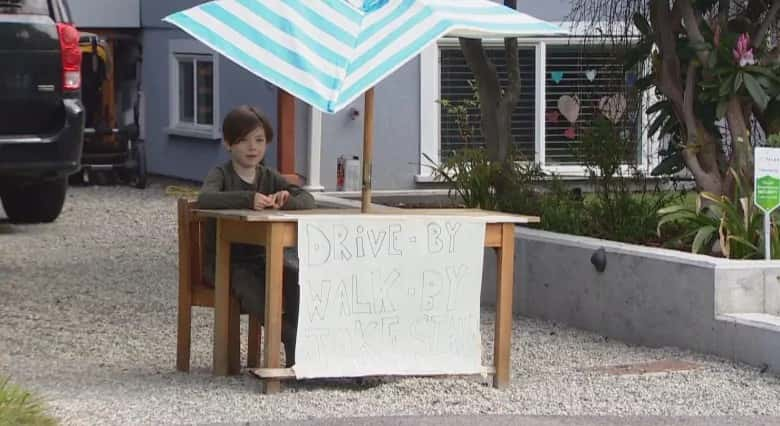 A 6-year-old kid in Canada set up a free "joke stand" at the end of his driveway, where he tells jokes to people who walk by, just to lift their spirits.  He says he knows about 16 or 17 jokes that are pretty good . . . plus a few from his sister that he doesn't think are that great.
---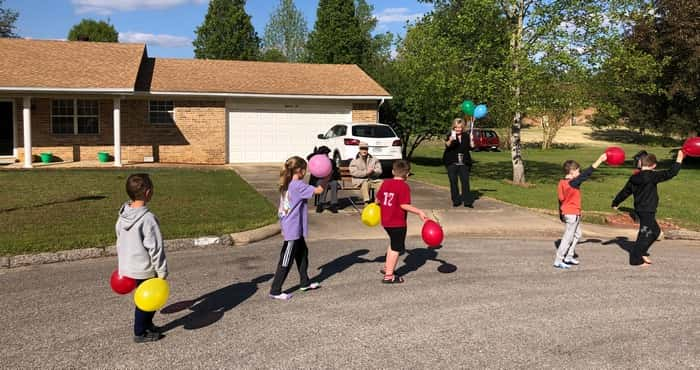 90th birthday celebration for Dale Nicholson! Mr. Nicholson's church, East Side Baptist, sponsored a parade by his home, followed by some of the kids from the neighborhood. Happy birthday Mr. Nicholson!
---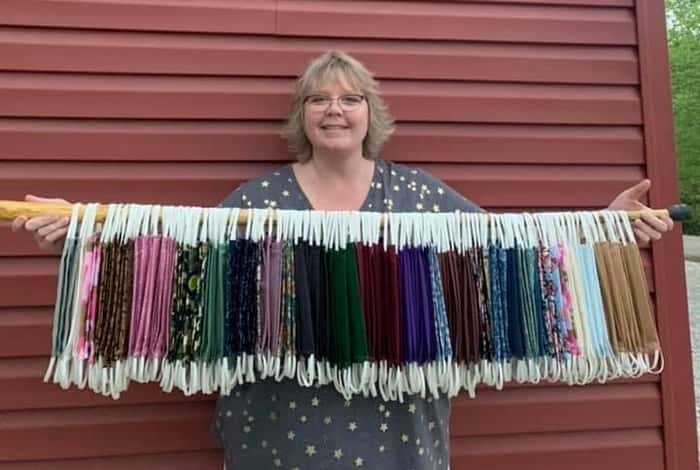 Kristi Marcum and her mom Lois Marcum had a busy Easter weekend sewing masks.  They are part of the Gassville Baptist Church ladies group "Happy Hearts Mentoring" who have made over 1,800 masks.
---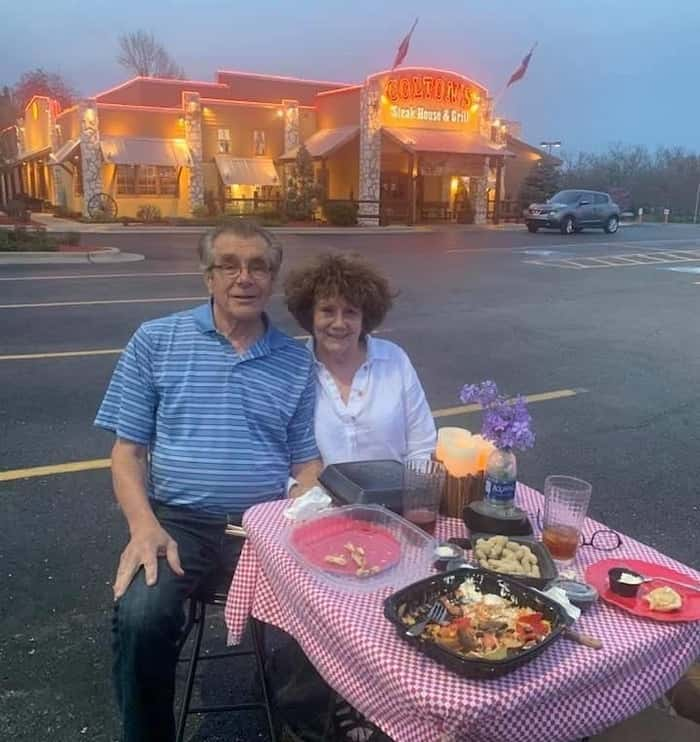 This couple was spotted "eating out" when they brought their own table and chairs and even the flowers to the parking lot at Colton's Steak House and Grill in Mountain Home. (Photo: Courtesy Ron Caster)
---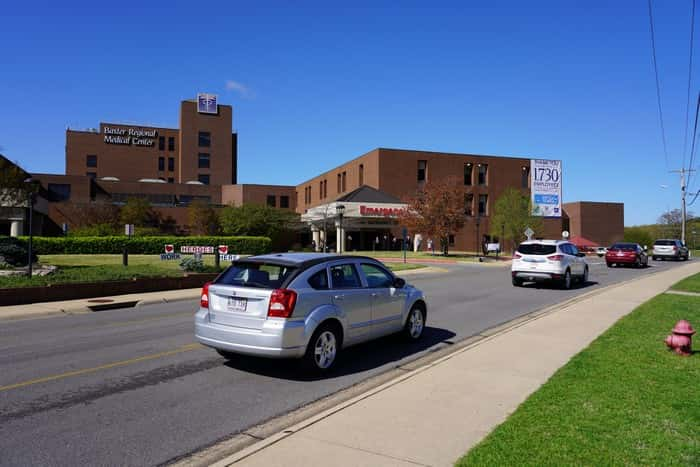 Members of the community drove around Baxter Regional Medical Center April 13 in a prayer chain to show support for health care workers.