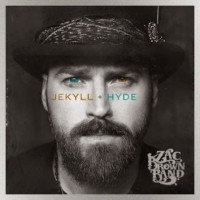 BMLGNext weekend, Zac Brown Band plays two sold-out shows at Fenway Park. But if you can't come to Boston, the "Castaway" hitmakers are making it possible for you to experience the shows anyway.
Both the Saturday and Sunday night performances will be available as live pay-per-view webcasts through Nugs.tv. As an extra bonus, Zac has vowed to play a no-repeat weekend, never duplicating any song in his set list on either August 20 or 21.
At the end of next week's dates, ZBB will have notched seven consecutive sold-out concerts at the home of the Boston Red Sox.
Copyright © 2016, ABC Radio. All rights reserved.