The Talk of The Town
The Talk of the Town can be heard weekdays from 12:30pm – 12:45pm on KTLO-FM, 97.9.
Join host Kim Szecsi as she talks with guests from throughout the Twin Lakes Area about upcoming events and interesting people.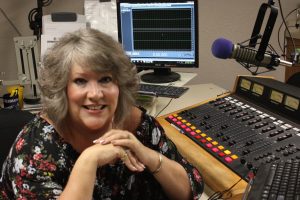 To schedule an interview on The Talk of the Town, contact Kim Szecsi at (870) 425-3101
Or e-mail her at kim@ktlo.com
View Estella Tullgren's Cranberry Butter recipe here!
Podcasts
Montie McKinney with the Marion County Master Gardeners invites folks out to their huge plant and bake sale in Yellville April 26th, and to their Q and A at the harp's greenhouse in yellville on the 27th!
Talk of the Town April 19th
Talk of the Town