The Talk of The Town
The Talk of the Town can be heard weekdays from 12:30pm – 12:45pm on KTLO-FM, 97.9.
Join host Kim Szecsi as she talks with guests from throughout the Twin Lakes Area about upcoming events and interesting people.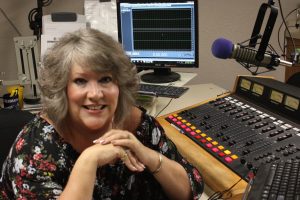 To schedule an interview on The Talk of the Town, contact Kim Szecsi at (870) 425-3101
Or e-mail her at kim@ktlo.com
View Estella Tullgren's Cranberry Butter recipe here!
Podcasts
Alison Henrickson, Media and Graphics Design Coordinator at the Donald W. Reynolds Library discusses their new Youtube channel and virtual activities they offer!
Talk of the Town November 19
Talk of the Town