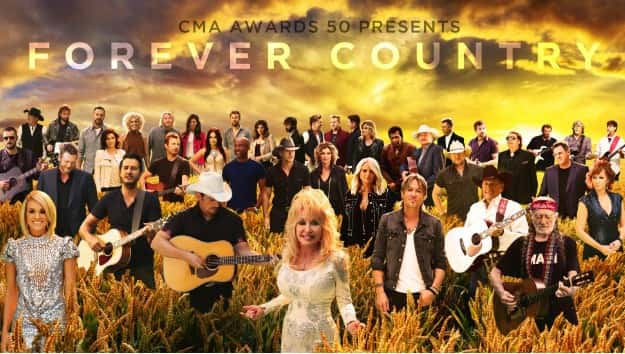 CMAFrom the very beginning, "Forever Country" was billed as the biggest single and video in the history of country music — and now, it's officially lived up to its name. This week, the CMA-commissioned mashup of John Denver's "Take Me Home, Country Roads," Willie Nelson's "On the Road Again," and Dolly Parton's "I Will Always Love You" debuts at number one on Billboard's Hot Country Songs chart.
The new rendition sung by 30 CMA winners is only the third song in history ever to accomplish that feat. The recording also moved an impressive 93,000 units in its first week.
And just in case you're worried you're the only one who's been watching the impressive music video over and over again — you're not alone. The clip has been streamed more than 31 million times since it debuted last Tuesday night on ABC's Dancing with the Stars.
Copyright © 2016, ABC Radio. All rights reserved.