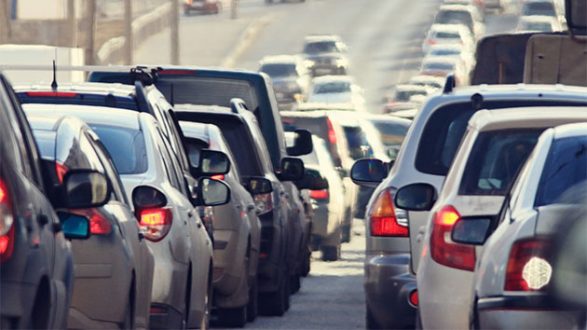 iStock/Thinkstock(NEW YORK) — It's been days since a 17-year-old Florida girl and a 27-year-old soccer coach from her high school went missing together. Caught on surveillance cameras in multiple states, experts are now weighing in on the case and explaining how these clues may lead to their capture.
Caitlyn Frisina was last seen at her home Saturday night, and her parents reported her missing Sunday, authorities said. The teen's phone – which had been completely erased – was left behind, authorities said. It's believed she left voluntarily with Rian Rodriguez, 27, a family friend and Frisina's father's assistant soccer coach at the high school, authorities said.
Frisina and Rodriguez were spotted on cameras in Georgia on Sunday and then at a pawn shop in Fayetteville, North Carolina.
Lenny Depaul, a former chief inspector with the U.S. Marshals Service, said on Good Morning America today, "One of the video cameras picked up surveillance on their vehicle – they're still in that red car – which is a home run for law enforcement. That Florida plate, hopefully they get some LPRs – license plate readers – picking up that plate on the highways."
Depaul also said a key for investigators is likely their "tight circle of friends."
"They're traveling, they gotta be communicating somehow," he said of the teen and coach. "Somebody's got a device."
ABC News chief legal analyst Dan Abrams added, "They're going to need money. … Either people are going to help them, which means you've got more potential witnesses, or they're going to have to try and get money, which will lead to more possible evidence to find them."
The two are believed to be headed north, Columbia County Sheriff Mark Hunter said Wednesday. Frisina has family in New York and Rodriguez has family in Canada and possibly Pennsylvania, Murray Smith, public information officer for the Columbia County Sheriff's Office, said Tuesday.
As for the potential consequences, Abrams said, "Authorities have been very careful not to say he's being charged with a crime. Why? They want him to turn himself in. … Because as of right now, we don't know if there was a physical relationship between them."
Authorities said it appeared "a potential relationship" was blossoming between Frisina and Rodriguez.
Although authorities say the teen left voluntarily, "if there was [a physical relationship between Frisina and Rodriguez,] that would be a crime in the state of Florida based on their ages," Abrams said. "Age of consent in Florida is 18. There are exceptions if you're under the age of 24, which he's not."
As the teen and adult "go state to state, he also may be committing crimes in each of those states depending on what the state laws are as well," Abrams said.
He went on, "The fact that he's the coach at the school poses all sorts of additional moral and legal problems for him and the school."
Rodriguez has been working as a boys' soccer coach at Fort White High School, but has been suspended pending the investigation, according to a statement from Lex Carswell, superintendent of Columbia County Schools.
Frisina has played soccer at Fort White High School, according to an online roster published by Next College Student Athlete.
Rodriguez and the teen had been around each other "at sports events, but they've never been alone at all," Smith said.
As the search intensifies, Depaul said, "We know one thing for sure — Caitlyn and Rian are still together."
Abrams added, "I'm confident that they're going to find them pretty quickly."
Frisina is described as having brown hair and brown eyes. She is 5 foot 7 inches tall and weighs 135 pounds, the Florida Department of Law Enforcement said.
Rodriguez is described as having black hair and brown eyes. He's 5 foot 10 inches tall and weighs 220 pounds, the agency said.
They may be traveling north in a 2001 red Mercury Sable with Florida tag Z04CSC, the Florida Department of Law Enforcement said.
The Columbia County Sheriff's Office has asked anyone with information on her whereabouts to call the authorities at (386) 719-2005.
Copyright © 2017, ABC Radio. All rights reserved.