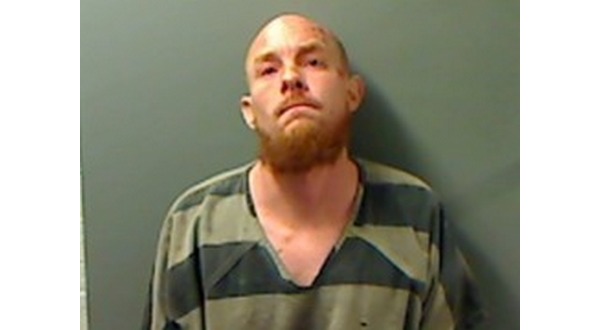 A Mountain Home man appeared during a special session of Baxter County Circuit Court Wednesday and pled guilty to the charges in criminal cases filed in Baxter and Marion counties.
Thirty-eight-year-old James Lutz was sentenced to four years in prison covering both cases.
Lutz faced charges in Marion County stemming from a mid-November 2018 break-in at a Flippin animal clinic and the revocation of a suspended sentence in Baxter County.
A charge of third-degree escape brought in mid-November last year after Lutz jumped out of the back of a moving Marion County deputy sheriff's car as it slowed for a traffic situation, was dismissed by the state. Lutz was being taken to the North Arkansas Regional Medical Center in Harrison when he made his failed bid for freedom. He was quickly recaptured.
Also in mid-November last year, Lutz was taken into custody after being discovered in the Flippin animal clinic after hours.
Investigators reported they found notes penned in blood inside the building and partially filled open bottles of two medications. Lutz was alleged to have consumed the content missing from the bottles.
According to the probable cause affidavit in the Marion County case, Lutz gained entry to the animal clinic by smashing out glass in doors and plate glass windows on the front facade of the building. During his entry into the clinic, Lutz apparently cut his hands and police said they found blood drops tracing Lutz's wanderings through the structure.
Lutz rummaged through cabinets and drawers apparently in search of drugs.
On Wednesday, Lutz told Circuit Judge Gordon Webb he had been high on methamphetamine when the break-in occurred and did not remember details of the incident.
At one point during the sentencing process, Judge Webb asked Lutz if he was guilty of committing the acts outlined in the charges against him. Lutz replied, "Whatever they say happened, happened."
Lutz was also charged with resisting arrest. Officers reported he became irate and combative as attempts were made to bring him out of the clinic and put him in a patrol car.
In addition, Lutz was accused of breaking into the patrol vehicle of a U.S. Park Ranger left in the vicinity of the animal clinic. Items taken from the vehicle, including a tactical ballistic vest and a rechargeable flashlight, were located just east of the clinic building.
Lutz was ordered to pay restitution of slightly more than $9,000 to cover damage done at the animal clinic.
In the Baxter County revocation case, Lutz was charged with violating the terms and conditions of his 48-month probation sentence handed down in June 2016 on a theft of property charge.
In the probable cause affidavit in that case, Lutz was accused of stealing a gun from his father in mid-May 2015. He had come to his father's residence seeking a place to stay, because he told his relative he had been evicted from his last residence.
The victim at first told investigators his son had taken two guns. When Lutz was brought in for questioning, he denied taking anything except a .357 magnum pistol. He returned the firearm to an investigator with the Baxter County Sheriff's Office.
WebReadyTM Powered by WireReady® NSI