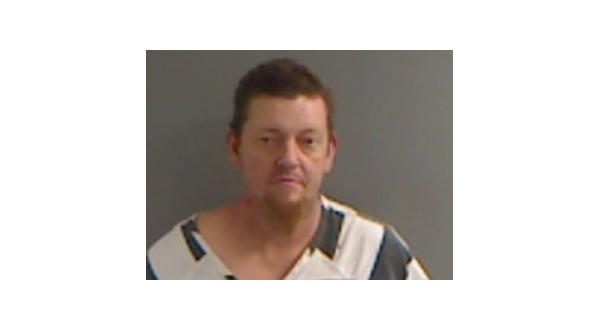 A Marion County man, 39-year-old Chance Dean Dodson of Yellville, has been arrested and charged with three felony counts of aggravated animal cruelty, as well as one count each of possession of a controlled substance, methamphetamine, and possession of drug paraphernalia. Dodson's arrest follows firemen responding to a structure blaze on Hemlock Lane in Yellville on March 13th.
Dodson was in Marion County Circuit Court Wednesday where he entered a not guilty plea to the charges.
According to the probable cause affidavit, when law enforcement arrived, the mobile home was fully engulfed on one end and no one was home, including Dodson, the owner.
Dodson was located at another mobile home about 200 yards from his residence. Dodson reportedly appeared to be under the influence of a narcotic. His conversation made little sense to the deputy or was unrelated to the house fire. Several times Dodson made reference to finding something in the road.
Dispatch advised Dodson has active warrants from both Marion and Boone counties.
As the deputy walked back to the scene of the fire, he scanned the road and the edges of the roadway and discovered a pill bottle with Dodson's name on it. Inside was a small plastic baggie containing several crystals suspected to be methamphetamine, as well as a piece of a cotton swab.
At the burning home, the deputy was notified by a firefighter of a small, extremely malnourished dog that had been under the residence. He observed the animal's ears had been poorly cut approximately even with its skull.
A further search of the property revealed the remains of a dog about 15 feet from the front door appearing to have been deceased for quite some time with the collar still intact around its neck. Near the rear of the house, approximately 10 plastic drums had been modified into dog shelters with stakes in front of them.
Inside the first one was a deceased dog with a collar still around the neck area attached to a chain. There appeared to be the skeletal remains of dogs around almost every barrel.
A firefighter notified the deputy an inspection of the burnt house revealed a room of dog kennels that seemed to have a large amount of feces in them, along with a set of harnesses they believed could have been used to fight dogs.
When the officer returned to Dodson and questioned him about the dog remains, he said someone poisoned the animals, and he filed a report. He said someone planted the pill bottle found on the road in his pocket, and that's why he threw it away.
Dodson was then placed under arrest and transported to the Marion County jail. His bond was set at $10,000.
WebReadyTM Powered by WireReady® NSI