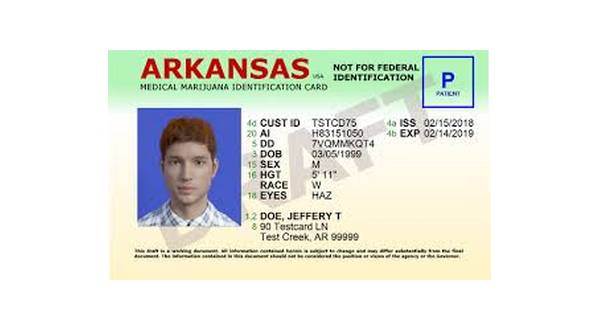 The number of approved medical marijuana ID cards has climbed to 9,519, a jump of nearly 25 percent only weeks before the first legal cannabis products hit the market in Arkansas.The Arkansas Department of Health has certified the ID card holders have at least one of the 18 medical conditions qualifying for treatment with medical marijuana.
Information from the department of health on March 7th indicated 7,726 had been approved for an ID card. With 32 dispensaries across the state vying for these targeted customers, one of the owners of a medical cannabis dispensary to be located in Mountain Home, Clint Mickle, said in mid March he and his partners were watching these numbers closely, including the 400 issued in Baxter County.Mickle, one of the owners of Plant Family Therapeutics, said then he expected the number of card holders to increase.
Listen:
Talk Business Arkansas reports the state Medical Marijuana Commission adopted final rules Wednesday on how cannabis will be transported across the Natural State.
Transporters will have to show proof of financial stability, have access to ample cash flow and no history of bankruptcies over the past eight years.
MMC officials say top executives for the transport companies will also have to go through similar background checks as the cultivation and dispensaries owners. They will be required to put up a $100,000 performance bond and pay a license and renewal fee of $5,000 annually.
It was not until the end of the MMC's monthly board meeting that commissioners got a report on when the state's first medical marijuana dispensary will open after a nearly two-and-a-half-year wait.
Arkansas Beverage Control Director Doralee Chandler says three of the state's five licensed cultivation facilities are fully approved to grow or bring in plants. That means Arkansas is only weeks away from delivering product to local dispensaries to sell medical cannabis to the nearly 10,000 qualified patients with medical ID registry cards.
Chandler says the cultivators are expected to have product in April, or late April, confirming information from MMC spokesman Scott Hardin that Bold Team, Osage Creek Cultivation and Natural State Medicinals cultivation facilities in Cotton Plant, Berryville and White Hall, respectively, have launched operations.
Hardin says as dispensaries are inspected and approved, it will be announced in order to inform Arkansans of the locations that will be the first to open throughout the state.
WebReadyTM Powered by WireReady® NSI