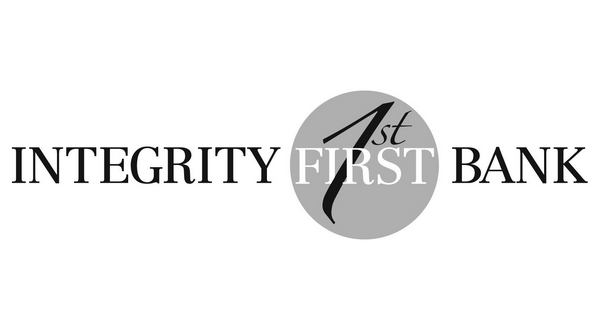 In the pending sale of Integrity First Bank of Mountain Home to Stuttgart's Farmers and Merchants Bank, five local families with some ancestral overlap account for the largest blocks of share.
Arkansas Business reports this week the five family ownerships are divided among:
• Harrison's Coffman Family LLC, led by Cynthia Morris and Cathy Coffman Brandt, 9.86 percent, worth $7.9 million;
• The Morris Family of Fayetteville through the Frank C. Bailey Trust, Cynthia Morris and her namesake individual retirement account, 6.84 percent, worth $5.5 million;
• The Brandt Family of Harrison through Jason, Jeffrey, Larry and Cathy Coffman Brandt, 6.78 percent, worth more than $5.4 million;
• The Coulter Family through the Coulter Family Trust and Coulter Residuary Trust, both led by William Coulter; Kelly and John McCuistion of Harrison, the Kent and Karen Coulter Revocable Trust of Boerne, Texas; Kimberly and Bart Ferguson of Benton and William and Lucretia Coulter of Mountain Home, 5.01 percent, worth $4 million; and
• The Kent Family through two trusts, led by Wanda Kent of Fayetteville; and the Barbie Ann Kent Trust of Mountain Home, 6.55 percent, worth nearly $5.3 million.
Integrity First holds the second-largest share of deposits in the $1 billion-deposit Baxter County market at nearly 21.5 percent, totaling $219 million.
At No. 1 is Searcy's First Security Bank with a 27.45 percent share, totaling $280 million. Rounding out the top five are Arvest Bank of Fayetteville, nearly 20.4 percent, totaling $208 million; Centennial Bank of Conway, nearly 8.4 percent, totaling more than $85 million; and Anstaff Bank of Green Forest, 6.7 percent, totaling nearly $69 million.
The proposed $80.5 million cash acquisition of the $511.6 million-asset lender will increase the size of Farmers by 50 percent and expand its footprint deeper into north Arkansas.
Integrity's nine-branch network ranges from Jonesboro and Pocahontas in the east to Bentonville and Fayetteville in the west.
The acquisition of Integrity First Bank of Mountain Home by Farmers and Merchants Bankshares Inc. of Stuttgart was announced in mid-January.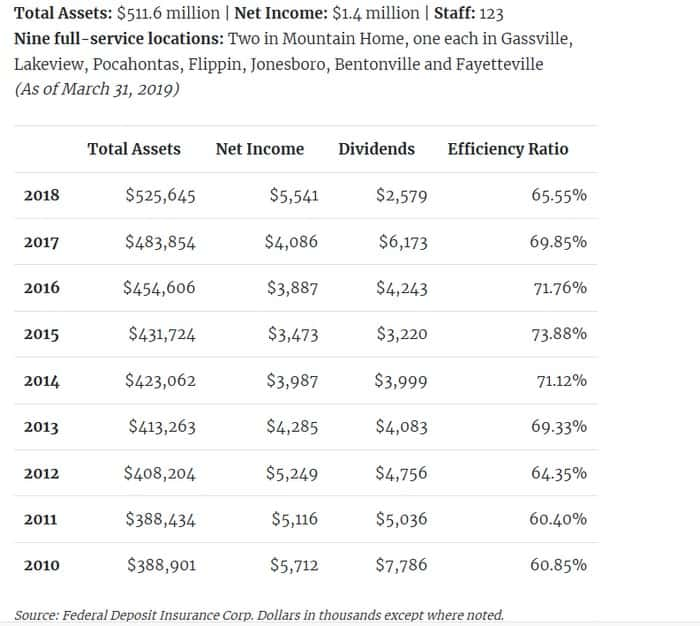 WebReadyTM Powered by WireReady® NSI