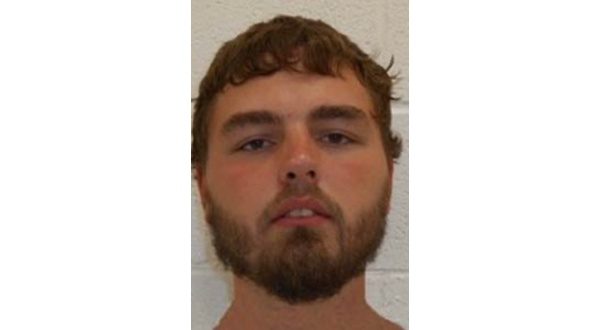 Photo: Jason Vanvleet
Authorities in Stone County have captured a man wanted for absconding and fleeing from officers and who was believed armed with a .45 caliber pistol.
Information from the Stone County Sheriff's Office indicates 28-year-old Jason Vanvleet had made several threats of harming police officers or anyone helping law enforcement locate him.
The first contact was made with Vanvleet about 9 Wednesday morning when Stone County Chief Deputy Zach Alexander entered a trailer home off of Persimmon Lane in Mountain View. Vanvleet was hiding under the trailer and fled on foot.
Mountain View Police Officer Cody Lee and his K9, Falco, and a second officer picked up the trail leading from the trailer into nearby woods west of the residence.
About that time, the Stone County Sheriff's Office began receiving calls from individuals reporting having seen Vanvleet in the woods near where the foot pursuit began.
A member of the sheriff's office saw the Stone County fugitive behind a residence and chased him through a creek bed, where he was met on the other side by three other law enforcement members. After a brief resistance, Vanvleet was taken into custody without further incident.
The Stone County Sheriff's Office was assisted in the capture by officers from the Mountain View Police Department, Arkansas State Police, Arkansas Game and Fish Commission, probation and parole officers and School Resource Chief Keenan Glenn.
WebReadyTM Powered by WireReady® NSI