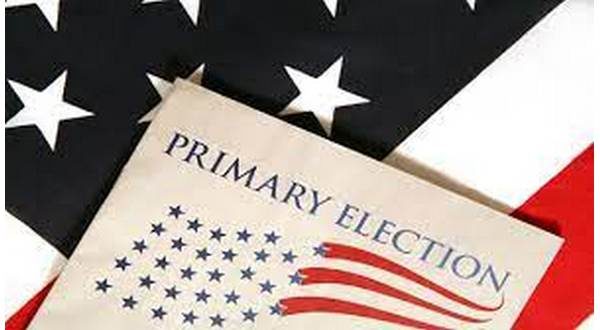 Registered voters in Missouri will be able to go to the polls on Tuesday. Voting in the primary election will begin a 6 in the morning, and the polls will close that evening at 7.
There are two local races in Ozark County on the Republican ballot. Incumbent Presiding Commissioner John Turner is being challenged for his seat by Terry Newton and Joe A. Corbin, and Marlin Wallace and Dale Schofield will square off in the race for Big Creek Township committeeman. The winners of both races will take the seats with no opponent in the November general election.
Howell County also has two local Republican races with no additional opponents for November. Ralph L. Biggs and Bryan Brauer are running to succeed Presiding Commissioner Mark Collins, who is running unopposed for county collector, and Victoria Howerton is taking on Judy Von Allmen for Howell Township committeewoman. In addition, Howell County voters will also be asked if the county's prosecuting attorney should be a full-time position.
Douglas County has a three-person race in the Republican primary for presiding commissioner, and the winner will not face opposition in the general election. Steve Moody, C.J. Timpe and Rodney Clouse are looking to succeed Lance Stillings, who did not file for reelection.
Republican primary voters in Ozark, Howell and Douglas counties will also decide on the nominee for District 8 in the U.S. House of Representatives. Incumbent Congressman Jason Smith is being challenged by Jacob Turner, and the winner will face Democrat Randi McCallian and Libertarian Jim Higgins in November.
Six seats in Taney County will be decided in the Republican primary with no opponent in November. Incumbent Division I Associate Circuit Judge Tiffany Yarnell is being challenged by Anna Morrisey. Nick Plummer, Ken Roten, W. Alex McAuley and Noah Prahlow are looking to succeed Presiding Commissioner Mike Scofield, who did not file for reelection. Shanna Tilley and Stephanie Spencer are squaring off to replace outgoing Taney County Clerk Donna Neeley. In addition, J. Ron Ensch, Jeffrey D. Justus and Terry Hyten are running for Branson Township committeeman, Lynn Ensch and Judith K. Hyten are seeking the seat of Branson Township Committeewoman, and Paul Hood squares off against David W. Stewart for Jasper Township committeeman.
Democratic primary voters in Taney County will cast their ballots in the race for District 156 state representative. Dale A. Speelman is going up against Ginger Kissee Witty. The winner will face Republican incumbent Brian Seitz in November.
Taney County residents will also vote on party nominees for the District 7 seat in the U.S. House of Representatives. The Republican ballot includes Jay Wasson, Eric Burlison, Audrey Richards, Camille Lombardi-Olive, Sam Alexander, Alex Bryant, Paul Walker and Mike Moon. John M. Woodman, Kristen Radaker-Sheafer and Bryce F. Lockwood are seeking the Democratic nomination. The winners will meet Libertarian Kevin Craig in the general election. Current Congressman Billy Long is running for the U.S. Senate.
Long is among many candidates looking to succeed Senator Roy Blunt, who announced his retirement last year. Long will be joined in the Republican primary by Patrick A. Lewis, Eric Schmitt, Eric Greitens, Bernie Mowinski, C.W. Gardner, Deshon Porter, Vicky Hartzler, Dave Sims, Mark McCloskey, Eric McElroy, Dennis Lee Chilton, Robert Allen, Dave Schatz, Hartford Tunnell, Kevin C. Schepers, Rickey Joiner, Robert Olson, Russel Pealer Breyfogle Jr., Darrell Leon McClanahan III and Curtis D. Vaughn. Democratic voters in Missouri will decide between Lewis Rolen, Gena Ross, Carla Coffee Wright, Josh Shipp, Spencer Toder, Lucas Kunce, Jewel Kelly, Clarence "Clay" Taylor, Pat Kelly, Trudy Busch Valentine and Ronald "Ron" William Harris. The nominees will also go up against Jonathan Dine of the Libertarian Party and Paul Venable of the Constitution Party in November.
Missouri's Republican primary election also includes a race for state auditor. David Gregory and Scott Fitzpatrick are squaring off to determine who will face Democrat Alan Green and Libertarian John Hartwig Jr. in the general election. Current Auditor Nicole Galloway decided not to run for reelection.
Click here to find your polling location.
WebReadyTM Powered by WireReady® NSI