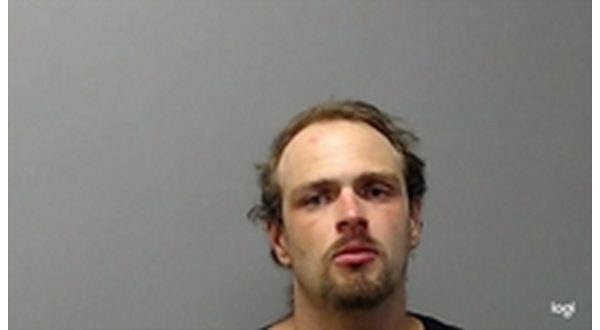 A Gassville man whose most recent charges include possession of methamphetamine and drug paraphernalia appeared in Baxter County Circuit Court recently.
The latest criminal case was opened on 29-year-old James Lee Snurr after he was arrested during a traffic stop in Gassville May 15.
Snurr pled guilty to the new charges and was given three years in prison.
According to the probable cause affidavit, Snurr was a passenger in the vehicle that was pulled over.
In searching the vehicle, a Gassville police officer located a backpack that Snurr allegedly had with him when the vehicle's driver gave him a ride.
A syringe containing a clear liquid field-testing positive for methamphetamine was found, as well as a small plastic bag holding a white crystalline substance that also field-tested positive for meth.
Initially, both Snurr and the driver of the vehicle denied ownership of the items.
According to the probable cause affidavit, after arriving at the jail and having his Miranda Rights read to him, Snurr confessed the illicit items were his.
Snurr was jailed with bond set at $5,000.
Snurr has had several criminal cases opened on him through the years.
He was initially arrested on charges stemming from the burning of a mobile home at the Hill Top Trailer Park in late July 2014.
The Cotter Fire Department responded to the blaze, but when they arrived, the vacant trailer was reported to be engulfed in flames. It was eventually listed as a total loss.
Special agents from the Arkansas State Police were called in to investigate the fire.
The trailer had been vacant for some time and no utilities were connected.
When Snurr was originally interviewed, he said he and his wife lived next door to the trailer that burned. He told investigators he was awakened by popping sounds went outside and saw the trailer next door was ablaze.
He said he called 911 and then woke his wife up as well as people in nearby trailers.
According to the probable cause affidavit, the story changed during the interview. Snurr said he had gone to the trailer involved in the fire and was "messing" with a lighter.
He told investigators he lit some padding on fire in the southwest corner of the trailer and that the fire spread very quickly.
Snurr said he tried to put the flames out with his shirt but the fire continued to grow and he said he left to warn his wife and other residents of the trailer park about the blaze.
Snurr was initially charged with arson. He pled guilty on May 14, 2015, to a reduced charge of criminal mischief.
Snurr was put on probation for 10 years and ordered to pay restitution.
Since the original sentence was handed down in the mobile home fire, petitions to revoke Snurr's probation were filed in 2016, 2018 and 2019.
In the petitions, Snurr has been accused of violating the terms and conditions of his probation in a number of ways.
According to the allegations in the various petitions, Snurr has failed drug tests, resisted arrest in one instance, did not make court-ordered payments, failed to report as directed or do required community service hours.
When a person's suspended sentence is revoked, he can be sent to prison. Snurr did not suffer that fate until February last year when his probation was revoked and he was sent to prison.
In the other revocations, Snurr either had his probation extended, the revocation was reduced to the lesser charge of contempt of court or was dismissed outright.
WebReadyTM Powered by WireReady® NSI