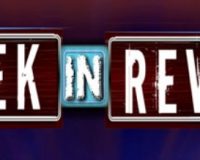 Summit man charged with rape being held on $100,000 bond
A Summit man, who was arrested Wednesday on felony charges of rape, is being held in the Marion County jail with bond set at $100,000. Marion County Sheriff Clinton Evans says 19 year old Thomas Dean Rudder is charged with five counts of rape and a misdemeanor charge of criminal impersonation.
Rudder's arrest on the rape charge follows an investigation by the Marion County Sheriff's Department and Arkansas State Police into a report Rudder raped a 13 year old girl from a family with whom he was well acquainted.
In an incident unrelated to the rape, the sheriff says Rudder, who was a volunteer with the Summit Fire Department, is accused of using his red emergency lights to stop a woman north of town to enforce a state traffic law.
____________________________________________________________________
MH water department avoids damage from ransomware attack
Ransomware, the latest form of cyber scams on the internet, is a malicious software that infects a computer by locking it or taking control of the system until a demanded ransom is paid. Generally, the ransom is demanded in bitcoin or another form of digital currency.
Recently the City of Mountain Home's water department was the victim of ransomware, according to Department Director Alma Clark. She says the rogue software was detected at 4 a.m. Monday, February 6.


Listen: right-click to download mp3
Clark says when they discovered the problem, they immediately called the department's Information Technology expert and shut the system down.


Listen: right-click to download mp3
Mountain Home Mayor Joe Dillard says the public should be assured that the systems are safe and precautions will continue to be exercised.


Listen: right-click to download mp3
All computer systems, whether business or personal, are vulnerable to ransomware. Chris Knight, Director of Technology at Mountain Home Schools says often the ransomware infects a computer through an email or link.


Listen: right-click to download mp3
What should someone do if they have been infected with ransomware?


Listen: right-click to download mp3
Computer security experts say there are anti-virus softwares that can protect computers from ransomware. They advise the best way to protect a system from ransomware attacks by keeping software current, file duplication and regular system backups.
____________________________________________________________________
Cotter man arrested for terroristic threatening
A Cotter man 26-year-old Clayton Elliott Hatchet was arrested Thursday on felony terroristic threatening charges after a domestic dispute allegedly involving his girlfriend. According to Baxter County Sheriff John Montgomery, Hatchett was booked in the Baxter County Jail and released after posting a $5,000 bond.
Montgomery says a call was received shortly after 3:00 Thursday afternoon reporting a domestic disturbance on Harding Boulevard in Cotter. Sheriff's Deputies and officers from the City of Gassville responded. Hatchet allegedly made verbal threats toward his girlfriend with regard to a handgun he was carrying. When officers made contact with Hatchett, they found him to be in possession of a .40 caliber Glock.
Hatchett's girlfriend gave officers a statement saying he had pushed her out the door and her face was hit by it in the process.
He is scheduled to appear in circuit court in late March.
_____________________________________________________________________
Settlement reached in Dawt Mill drowning
A settlement has been reached in a lawsuit against the owners of Dawt Mill in Ozark County, regarding the drowning of 13-year-old Chloe Butcher, according to a recent report from KY3 news in Springfield. The Springfield teenager drowned last summer when she became lodged underwater by the dam when trying to save another swimmer.
The West Plains Daily Quill reports the suit was filed, by Butcher's parents, on January 10th in Greene County against Peters Properties and settled on January 19th. Both the parents and Peter's properties waived trial by jury and a tentative undisclosed amount was approved to be paid.
The case was filed against Peters Properties due to the businesses' ownership of the west side of the river, at the time of Butcher's death, before subsequently being deed over to Dawt Mill.
Butchers' attorney issued no comment when contacted, saying the settlement amount was confidential between both parties.
Two-thirds of the dam has since been removed.
_____________________________________________________________________
Bomb Squad and alliance become 2017 Champions
Last week, FRC Team 16, better known as the Bomb Squad, traveled to Little Rock to participate in the Rock City Regional and came out on top as the 2017 Rock City Champions. Their next competition will be at the Midwest Regional in Chicago, in a few weeks, before attending the World Championship in Houston.
The 2017 FIRST Robotics season's game is FIRST Steamworks, a steampunk themed game, where students are challenged to build a robot to help prepare an airship for lift off.
The Rock City Regional included 51 teams from 12 different states. The games started Thursday and teams attended practice matches to have their robots inspected. On Friday, qualification matches began followed by more qualification matches on Saturday. At the end of the qualification rounds the team was the fourth seed. As part of the competition the Bomb Squad was able to choose an alliance with other teams before proceeding to finals.
In the alliance selection, the Bomb Squad accepted an offer to be in alliance with team 3310, known as Black Hawk and in the elimination rounds they paired up with team 3991, Knight Vision. The alliance later won several matches, leading to the Regional Championship title. The alliance worked together to transport gears to an airship and successfully got four rotors turning during a match. All of the robots were able to climb a rope and board the airship as well.
All three teams will be attending the World Championships. The Bomb Squad will be streaming the events live on their website http://frcteam16.org
The Bomb Squad is a robotics team for students grades 9-12 in the Twin Lakes Area. Additional matches will be announced on a later date.
For more information email the Bomb Squad at frcteam16@gmail.com.
WebReadyTM Powered by WireReady® NSI