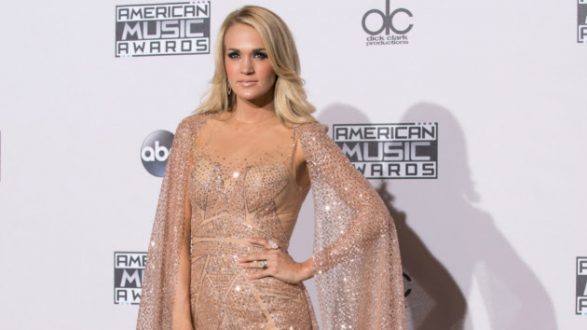 Image Group LA/ABCIt's no exaggeration that Carrie Underwood's rise to stardom has been non-stop since she won the fourth season of American Idol thirteen years ago. Her latest career milestone? Her own star on the Hollywood Walk of Fame.
Carrie's one of eight recording artists on the list to be honored as part of the Class of 2018, according to the Hollywood Chamber of Commerce. Carrie's the only country star in her category, which she shares with R&B star Mary J. Blige, former American Idol judge Harry Connick, Jr., rapper Snoop Dogg, and even "Weird Al" Yankovic.
There's no date set for Carrie's star ceremony -- honorees have two years to schedule that themselves. It's usually done around the time the honoree has a major project about to come out, to help drum up publicity, so don't be surprised if we see Carrie's ceremony right about the time she releases a new album.
Copyright © 2017, ABC Radio. All rights reserved.