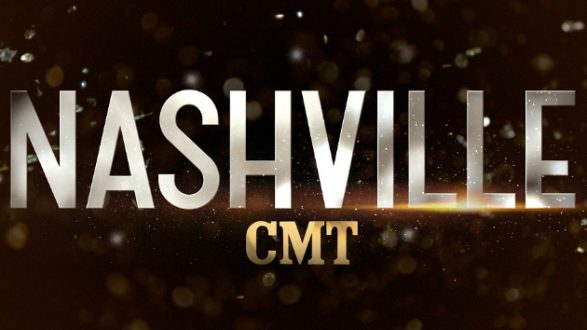 CMTOn Thursday's new episode of Nashville on CMT, Juliette Barnes worked to get Hallie Jordan a record deal, which exposed the promising singer's complicated relationship with her still-married guitarist. Though Hallie initially hesitated when she realized she wouldn't be able to use her band on her record, she eventually acquiesced, and started working with producer Avery Barkley.
Zach Welles brought in marketing genius Alyssa Greene to breathe new life into Highway 65, though she admitted she knows nothing about country music. After the label's artists were initially hesitant to embrace her suggestions, Will Lexington felt pressured to advocate for his boyfriend Zach's new hire. Will's misgivings were soon forgotten, however, when Zach revealed that Alyssa had helped land Will an endorsement deal with Budweiser.
With a baby on the way, Scarlett O'Connor still struggled to figure out the status of her relationship with Gunnar Scott, who continued to make romantic overtures toward his musical partner.
Meanwhile, controversy continued to swirl after Maddie Jaymes and Clay Carter's racially-fuelled run-in with the law. As the media and the paparazzi focused on the incident, formerly homeless teen Liv threatened to drive a wedge between Maddie and her sister Daphne, creating an unflattering meme on Daphne's computer that eventually went viral.
At the same time, Clay's mental illness seemed to resurface amid the intense interest in the incident. In the end, he confessed his deep feelings for Maddie, but broke off the relationship, believing the deck was stacked against the romance.
Find out what happens next when Nashville returns, Thursday at 9 p.m. ET on CMT.
Copyright © 2017, ABC Radio. All rights reserved.