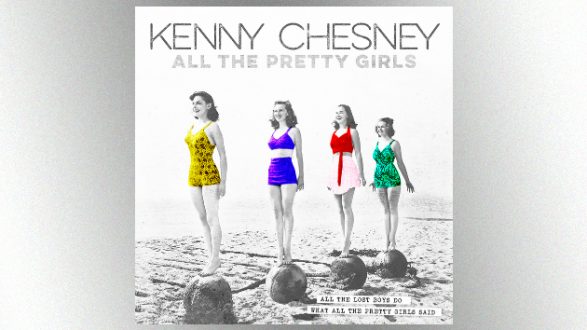 Blue Chair Records/Columbia NashvilleKenny Chesney was instantly attracted to his new single, "All the Pretty Girls," because of its universal appeal.
"When I first heard this song I knew it was me," the native of East Tennessee says. "I knew that the beauty of it was that so many different age groups can feel that angst in the song, and hear those lines in the song and go, 'Oh my God that's me and my buddies.'"
The "Bar at the End of World" hitmaker says no matter where you grew up, your story is likely the same.
"We all got in trouble, we all had our parents tell us what to do," he goes on. "We had the sheriff tell us what to do. We had the preacher tell us what to do. We had everybody telling us what to do, but all we ever heard is what the pretty girl said."
"All the Pretty Girls" is the fourth single from Kenny's Cosmic Hallelujah album.
Copyright © 2017, ABC Radio. All rights reserved.