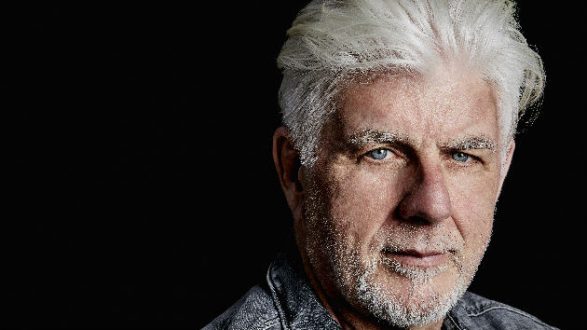 Credit: Timothy WhiteLast night in West Virginia, Michael McDonald launched a tour in support of his upcoming album, Wide Open, due September 15. It's the ex-Doobie Brothers singer's first album of original material in more than 10 years, and he says he's excited to play new songs that he actually wrote, as opposed to the Motown and soul covers featured on the albums he's issued during the past decade.
"This is an opportunity for us to really kind of widen our songbook a little bit and play some stuff that's, in an honest sense, new and innovative for us," he tells ABC Radio. "I loved the Motown stuff 'cause it was something different, and I love this new stuff 'cause I really feel if it's nothing else, it's something different."
McDonald admits that it's "a little bit self-indulgent" for him to want to play a lot of new songs from an album that isn't out yet, and he promises he'll cut back if the fans don't respond well. He's also aware that when it comes to the fans, "there's certain things that they want to hear...so we want to always make sure we cover that material."
"'[I] Keep Forgettin',' 'Takin' It to the Streets,' 'What a Fool Believes'...those songs are kind of must-do's," he points out, while noting that he'll likely perform fewer cover tunes than he usually does.
"We always love to play other people's music," he explains. "But I think we're gonna try and peel that back to a show that segues into this new stuff a little better."
The lyric video for McDonald's new single "Half Truth" is out now, after premiering on Billboard. Michael's tour wraps up November 18 in Rancho Cucamonga, California. You can also catch him on PBS' Soundstage this fall.
Copyright © 2017, ABC Radio. All rights reserved.