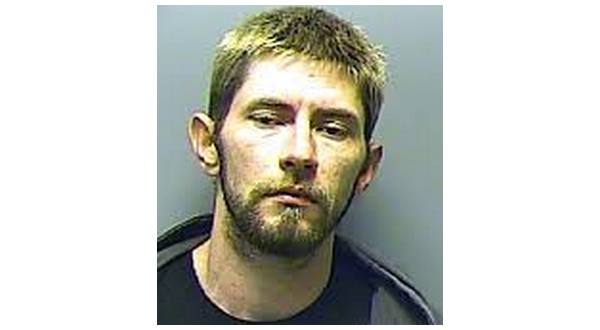 Baxter County Sheriff's Office deputies responding to a report of a trespasser at the Briarcliff Clubhouse pool recognized a Mountain Home man, 33-year-old Justin Studdard, familiar to them from previous encounters with law enforcement.
According to an incident report, Studdard was sitting near the pool and approached officers when they arrived, walking over to a locked gate and opening a door for them. He produced a card, saying it would open the door from the outside. Studdard told officers he had possession of the card through a family member who owns property at Briarcliff and lives elsewhere.
A check with both state and national crime information center databases indicates Studdard had an active parole violation warrant with full extradition.
After being placed under arrest, Studdard advised in the past the card worked for him to access the pool. He admitted it did not work that day, and he had climbed under a fence to gain access. A Briarcliff patrolman then advised the incident had been captured on a security camera.
With a search waiver on file, officers found a knife with a blade extending over three inches in length inside the center compartment of his vehicle.
Studdard was charged with criminal trespass, criminal mischief and carrying a prohibitive weapon.
In 2013, Studdard was charged with a number of offenses, including felony commercial burglary and was held without bond for violating parole.
Those charges stemmed from a burglary at a Mountain Home restaurant.
During the burglary investigation, Sheriff John Montgomery said someone broke into the restaurant through a kitchen window. Once inside the suspect took about $75 from a donation jar dedicated to the blind and an unknown amount of money from a Humane Society donation jar. About $17 in cash was taken from the register.
But he didn't stop there. Sheriff Montgomery says Studdard helped himself to pie, milk, a ham sandwich and some English muffins.
The spoon used for the pie was collected for evidence and then analyzed by the Arkansas State Crime Lab. The DNA analysis from the lab matched Studdard's genetic profile, linking him to the burglary.
WebReadyTM Powered by WireReady® NSI