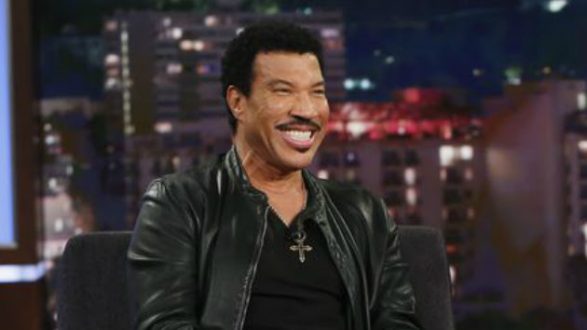 ABC/Randy HolmesLionel Richie is having a moment: He's on tour with Mariah Carey, he's rumored to be joining ABC's reboot of American Idol, and he just learned that he'll receive the Kennedy Center Honors later this year. He says that he's "so proud" of that last bit of news.
"There are some things in life where it catches you so far off guard," he tells the Atlanta Journal-Constitution. "It really represents a lifetime body of work."
While at least one of the other honorees isn't planning to attend, Richie says he'll definitely be there.
"I think as an African-American, it is my place to stand there and show kids...that it is possible to reach the heights like this," he says. "I was not born in Beverly Hills or raised on a trust fund. I got here by the sweat of my brow and the grace of God, so when you think of what it represents, yeah, I need to go."
As for his tour with Mariah, Lionel says he hasn't seen any of her alleged diva shenanigans...or if he has, he's not spilling.
"I make sure I see her every night when she comes off stage to tell her she was fantastic," he tells the newspaper. "You have to understand, this is not competitive...we are two artists that are trying to make sure the audience gets exactly what they want from us."
Meanwhile, there's no confirmation that Richie will judge American Idol, but he says he'd do a good job because he knows what it takes.
"It's being an artist, and if you don't know anything about artistry, you're judging a different thing," he says. "You have to have star material. Being a singer does not qualify you as star material. It takes a little more than that."
Copyright © 2017, ABC Radio. All rights reserved.