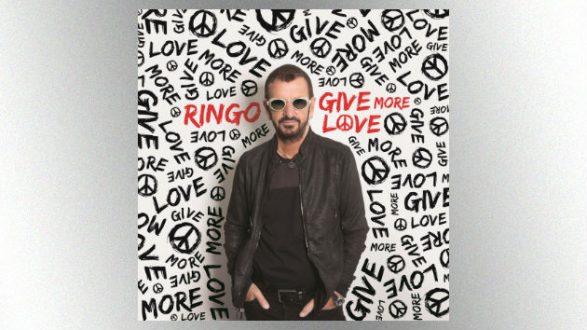 UMeRingo Starr's 19th album, Give More Love, which will be released on September 15, includes two songs featuring his fellow Beatle, Paul McCartney. Starr tells Rolling Stone that he had no trouble getting his old band mate to take part in the project.
"I just called him up and said, 'I got this song called "Show Me the Way," and I want you to play on it,'" Ringo reveals. "Because he is a really good friend of mine, he said he'd come to L.A. for it."
The ex-Fab Four drummer adds, "['Show Me the Way' is] about [my wife] Barbara. She shows me the way. I wanted it to be very personal. While [Paul] was there, he also played on 'We're on the Road Again.' That was very kind of him."
Starr goes on to share some gushing praise about McCartney's musical talents.
"He's an incredible musician," he tells the magazine. "He's incredible at singing too and as a writer, but for me, as a bass player, he is the finest and the most melodic. It's always fun when we're playing together."
Ringo also points out that while many people comment that his collaborations with Macca are few and far between, he doesn't feel that's true.
"We did the Grammys [and] we did that Beatles show [CBS' 50th anniversary special] three years ago," he maintains. "So we are still pals, but we don't live in each other's pocket."
Meanwhile, the 77-year-old Starr is preparing to launch a fall trek with his All Starr Band in October. As for whether he'd like to continue touring past his 80th birthday, Starr says, "Yeah, I love it. It's what I do. As long as I can hold the sticks, we can go for a long time."
Copyright © 2017, ABC Radio. All rights reserved.