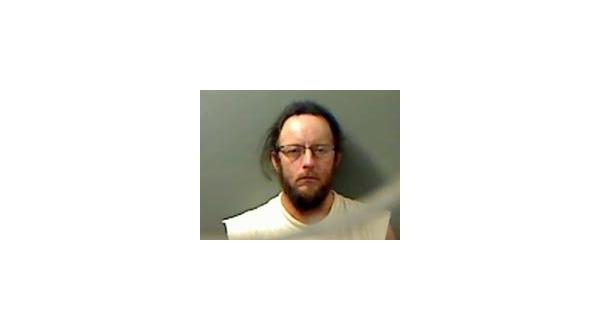 A Yellville man, 38-year-old John Decker, was arrested following an altercation with law enforcement during which he allegedly struck an officer with a baseball bat and a flashlight. The incident followed Decker having called law enforcement to report a possible prowler and advising he would be armed with a baseball bat.According to the arrest affidavit made available Tuesday, two members of the Marion County Sheriff's Office responded to the call along Marion County Road 3026 September 6. The officers were unable to access the drive to Decker's camper trailer due to a locked gate at the entrance to the property.
As officers walked up the driveway towards Decker's residence, they encountered him with a metal baseball bat and flashlight. When officers asked Decker to place the bat on the ground, he ran toward his camper. The officers pursued and repeatedly ordered Decker to drop the bat. With Decker refusing to comply and becoming irate, one officer drew his Taser, while the second drew his handgun.
When officers again ordered Decker to drop the bat, he began to swing the weapon at them. The deployed Taser was ineffective, and Decker then threw the bat at one of the officers striking him in the upper thigh. With Decker then focused on the second officer with the drawn weapon, the first officer was able to approach him from behind and take him to the ground. While falling to the ground, Decker hit the first officer with his flashlight.
Decker was charged with a felony count of aggravated assault and a misdemeanor count. His bond was set at $10,000. He is scheduled to appear in Marion County Circuit Court Wednesday.
WebReadyTM Powered by WireReady® NSI