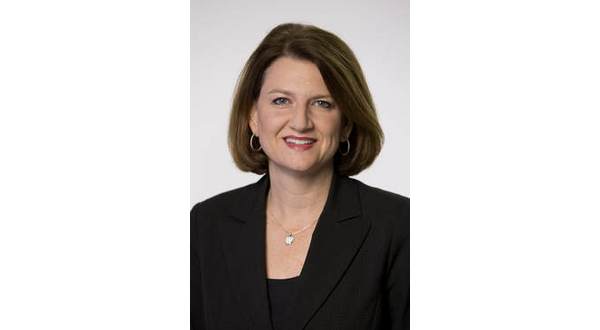 The Mountain Home Education Foundation will be hosting its 13th annual Night of Honors on Thursday at Big Creek. In part two of a four-part series KTLO, Classic Hits 101.7 and The Boot News highlights Mountain Home Alumna Brandi Sanders Joplin.Joplin was the salutatorian of the MHHS Class of 1988 and earned a BSBA in accounting with high honors from the University of Arkansas at Fayetteville in 1992. She was honored by the university's Accounting Department as Alumni of the Year in 2011.
She continues to give back to the University of Arkansas Accounting Department through membership on the advisory board. She was inaugural chairman of that board from 2012 to 2015.

Listen:


Joplin says she feels a sense a pride when talking about Mountain Home.

Listen:


Joplin is Senior Vice President, Chief Audit Executive of Wal-Mart Stores Inc. (Walmart) and serves on the board of the Walmart Foundation. She is a leader in promoting diversity and inclusion within the company.
Her parents, Ted and Nancy Sanders, moved to Mountain Home in 1972 when she was two years old. Ted had answered the call from his college friend at the University of Arkansas, the late Jimmy Johnson (MHHS Class of 1961), to come to the area to join him in law practice. Brandi's two brothers, Clay and Jarret, were also raised in Mountain Home and attended the University of Arkansas.
After graduation, she joined Arthur Andersen, LLP, in Little Rock, before moving to Alltel Corp. in 1995. She held a variety of leadership positions at Alltel including Vice President, Internal Audit, and Vice President, Accounting and Finance.
In 2009, she made a pivotal change in her career when she was hired by Walmart as Vice President for Global Internal Audit Services for domestic functions. In 2015, she was appointed Vice President, International Controller, overseeing 11 international market controllers before taking on her current position. She now leads the company's global audit team, comprised of more than 325 global associates, providing audit and advisory services for corporate, domestic and international operations.
Since joining Walmart, her priority for service has been focused on mentoring and advancing women in the organization. She sponsored Walmart's Women's Resource Council and has a leadership role in the Women's Officer Caucus. She serves on the CEO's Inclusion Council, which advises the CEO on culture, diversity and inclusion initiatives for Walmart. As a member of the board of directors for the Walmart Foundation, she provides oversight of the grants to philanthropic organizations.
Brandi and her husband Steve, have a son, Hayden and the family currently live in Rogers. Hayden is in the fifth grade in the Bentonville public schools.
In the third part of the series former Band Director at Mountain Home Junior High, John W. 'Bill' Maxwell will be highlighted as a Hall of Honor inductee.
The inductees will be honored during the Night of Honors ceremony held at Big Creek Golf and Country Club at 5:30 Thursday.
Reservations may be made by contacting the MHEF office, KTLO or Mountain Home Public Schools Administrative Office.
The MHEF raises funds for student scholarships for post-secondary education and teacher grants for innovative teaching projects. The organization has given over $900,000 to Mountain Home students in scholarships awards and over $325,000 to Mountain Home teachers through teacher grants over the past decade.
The Mountain Home Education Foundation's mission is to honor former Mountain Home Public School alumni, faculty, support staff and community partners for outstanding service to the Mountain Home Public Schools and Community.
To donate to the MHEF, send funds to 2465 Rodeo Drive, Mountain Home, AR, 72653, or contact Mollie Morgan at 425-1228.
WebReadyTM Powered by WireReady® NSI