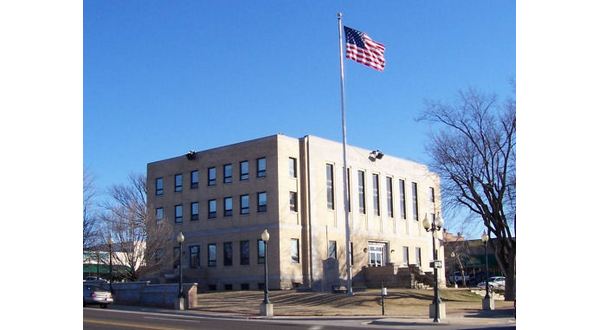 The Baxter County Quorum Court took action on an eight-item agenda in 25 minutes Tuesday evening. But the justices spent 15 of those minutes on one item of business, a proposed increase in the county road millage.
Karen Hopper was at the meeting and has the story.

Listen:


By law millage rates must be set annually in the November meeting. The millage rate is the amount per $1,000 used to calculate taxes on property. One mill is equivalent to $1 in taxes per $1,000 in taxable value.
Before the quorum court was an ordinance from Judge Mickey Pendergrass setting the millage rates for the 2017 tax year, including two increases, one from 4 to 5 mills for the Cotter-Gassville Rural Fire Protection District and a second for county road from 2.7 to the maximum allowable 3 mills. It was the proposed county road millage increase that brought comments and pushback from the justices.
Justice Bill Lucas led the discussion saying the proposal was an overload on taxpayers, adding the "timing stinks." He cited the recently passed sales tax initiatives and the circuit court imposed $18 annual collection in the debt settlement for the purchase of the NABORS waste hauling operation and local landfill that will be reflected on tax statements beginning next year.
Judge Pendergrass agreed "the timing stinks" but said, "What we have to do also stinks." He says his staff is frustrated they often find themselves unable to respond to requests for road maintenance due to a lack of resources. He said the proposed increase would generate an additional $6 on every $100,000 in taxable property.
Justice Gary Smith moved to amend the ordinance removing the proposed increase in county road millage from the list. Ten of the 11 members voted in favor of the amendment, with Justice Rick Steiner casting the lone dissenting vote. With the county road millage increase removed, the court then on a unanimous vote approved the remaining list of rates, including the increase for the Cotter-Gassville Rural Fire District.
In other business, after a number of routine housekeeping ordinances, the court approved a resolution confirming the judge's appointment of Ben Tate to the Buford Volunteer Fire Department Board of Commissioners. And the court also approved the judge's re-appointments of Jess Oswalt and Ernie Schroder to the Henderson Fire Protection District Board of Commissioners.
WebReadyTM Powered by WireReady® NSI