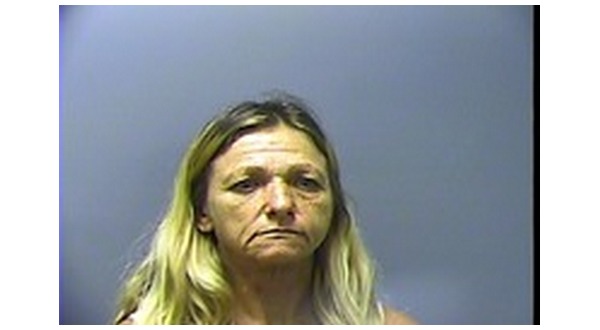 The state has filed an action to seize the home of Rebecca Martin  described in court papers as having been used as a drug premises for nearly two decades.
Martin signed a seizure/forfeiture form filed on November 7th. After she is served with papers notifying her of the suit seeking the seizure, she will have 30 days to answer which could lead to a hearing on the matter. In the seizure form, Martin's home is described as being a two-story log house located at the end of a circle driveway.
In electronic records maintained by the Baxter County Assessors Office, the home is listed as being a 1,200-square-foot structure.
The 52-year-old Martin is currently free on $30,000 bond and is facing drug-related charges in four active Circuit Court criminal cases.
The active cases against Martin involve a number of drug sales to a confidential informant working with law enforcement, or the finding of drugs and drug paraphernalia as the result of search warrants served at Martin's residence located along County Road 30.
In the probable cause affidavit filed in one case investigators note that "similar incidents of drug behavior involving Martin and her residence have been traced back for approximately 17 years when computer records were first implemented."
Martin has been able to have some cases dismissed due to defective search warrants. She was denied the use of a public defender at one point because of the ownership of the residence now subject to the seizure action.The home loan was apparently paid off with the proceeds of lottery winnings. In a 2014 drug case, it was reported Martin had won $200,000 in the Arkansas Scholarship Lottery. At the time, lottery officials were quoted as saying Martin intended to pay off her home loan with some of the money and save the rest.
WebReadyTM Powered by WireReady® NSI