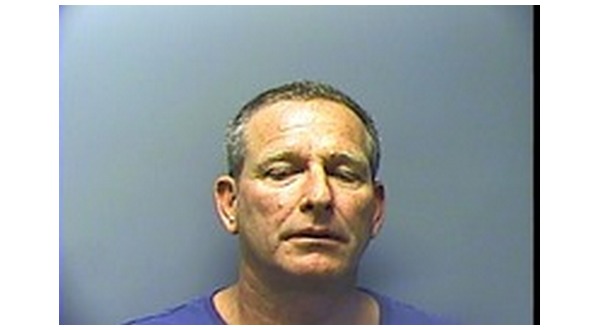 Darin Michael Decaro of Mountain Home, who was arrested for operating an indoor marijuana growing operation, appeared in Baxter County Circuit Court Thursday, but his attempt to accept a plea agreement in his case came off the rails when he seemed to be saying he was not guilty of one of the charges as it was worded in the agreement.
When Judge John Putman was going through the details of the plea agreement, he asked the 52-year-old Decaro if he was pleading guilty to manufacturing marijuana with the purpose to deliver or sell the drug. Decaro said it was not his intention to sell the marijuana. He told the judge he was growing and packaging the marijuana for his own consumption. Judge Putman then asked Decaro twice why he had given his okay to the agreement which had him admitting he had manufactured marijuana for the purpose of delivery if, as he said, he was not guilty of the charge. Decaro seemed somewhat confused at that point.
Judge Putman said he was not going to accept the plea based on Decaro telling him on two different occasions he was not guilty of the manufacturing for delivery charges as they were laid out in the plea agreement.
"We will just let a jury decide this one. He is telling me he is not guilty of the charges as outlined in the agreement, and I am not going to accept the plea on that basis," Judge Putman said.
Defense attorney Mark Cooper said Decaro is tentatively scheduled to returned to Circuit Court on November 30th, when it is hoped the process of taking the plea can be completed.
Decaro's troubles with the law began when investigators were tipped he had a marijuana grow operation in a small storage building next to his home. When officers went to Decaro's residence along Longfellow Lane in rural Mountain Home, they saw the storage building located immediately next to the residence. The building had multiple fan operated vents, and there were numerous pots commonly used for growing plants in the area. One of the pots was marked in black marker with the word Sativa. Sativa is a cannabis species commonly associated with indoor marijuana grow operations because of its shorter bushier structure and high yield.
The police contacted Decaro by phone and asked him to come to his residence and discuss the matter. According to the probable cause affidavit, Decaro admitted he was growing marijuana in the storage building and gave officers permission to search the premises. Officers found about 19 marijuana plants in the building that were about 24 inches tall.
In addition to the drug-related charges, Decaro was also charged with being a felon in possession of firearms. Decaro said in court Thursday he had picked up a felony conviction in 1983 when he took tires and rims from a guy "who owed me money."
WebReadyTM Powered by WireReady® NSI