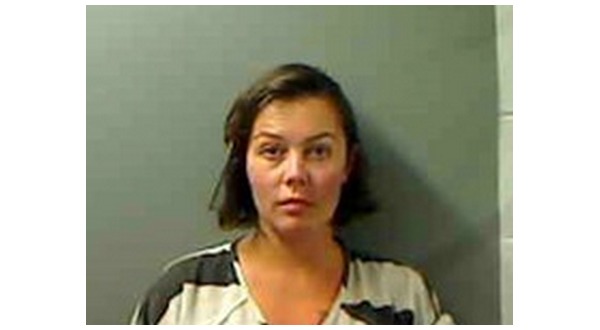 A physical altercation over more than a pound of marijuana allegedly transported from California to Bull Shoals in a backpack aboard a Greyhound bus has led to the arrest of a Marion County couple.
According to the probable cause affidavits, 30-year-old Lacey Darnell came to the Bull Shoals Police Station Monday afternoon reporting she had been the victim of a domestic battery at the hands of her boyfriend, 33-year-old Robert Essex, at their home in Bull Shoals.
The investigation revealed the two had argued, with Essex pushing Darnell to the bed, striking and biting her on the right side of the face, and stepping on her leg while wearing work boots. Darnell also said during their scuffle Essex pushed her into a wall heater. Darnell told officers Essex was at their home, and she wanted him arrested.
When officers went to the home to question Essex, they reported observing a small baggie in an open cigar box on the kitchen table in plain view. Inside the baggie was a green, leafy plant type substance believed to be marijuana, along with drug paraphernalia.
As an officer moved into the living room searching for the heater Darnell had referenced, he observed a plastic bag containing more than a pound of the green, leafy plant type substance in plain view directly below the heater. The substance field tested positive for marijuana. The affidavits note other drug paraphernalia was located in the home, along with plant seeds.
Essex allegedly admitted he and Darnell received the cannabis in lieu of payment for work performed on a legal, state permitted farm in northern California. He said the dispute with Darnell originated over the amount of the marijuana she wanted to take.
He said the two had returned from California on Saturday after transporting the marijuana inside Darnell's backpack on a Greyhound bus. Essex said the cannabis was triple vacuum sealed to mask the odor on the bus.
Darnell denied knowledge of transporting the drug from California, saying she assumed Essex packed it in his luggage.
The two were charged with felony counts of possession of a controlled substance and possession of a Schedule VI controlled substance with the purpose to deliver. Essex also faces a misdemeanor count of third degree battery.
Their bonds were set at $20,000 each.
WebReadyTM Powered by WireReady® NSI