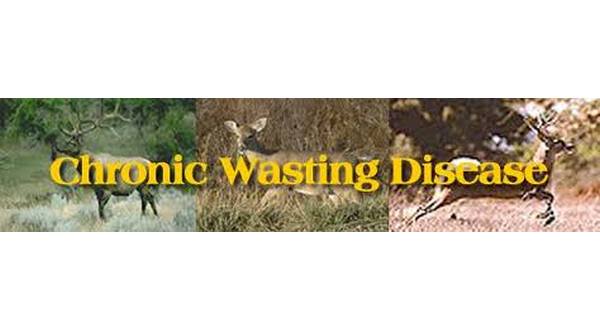 The Arkansas Game and Fish Commission will have voluntary biological sampling stations in each of the 11 counties contained in the Chronic Wasting Disease Management Zone this weekend for hunters to have their deer tested for free.
Testing stations in the KTLO, Classic Hits and The Boot listening area will be open from 7 a.m. until 8 p.m. Saturday and Sunday in Boone, Marion, Newton, and Searcy counties.
In Boone County, Lead Hill Saddle Club Arena is serving as the site. In Marion County, the site is the Yellville City Park. In Newton County, the station will be located at the Arkansas Highway and Transportation Department Storage Facility, and in Searcy County, Crockett's Country Store and Buffalo River Canoe Rentals will serve as the site.
Hunters may bring their deer to any of the sample stations or simply remove the head with a few inches of neck still attached. Hunters from outside the CWD zone may bring their samples to any of these stations as well, if they wish to have them tested.
Cory Gray, manager of the AGFC's Research, Evaluations and Compliance Division, says he hopes to have as many hunters as possible bring in their deer to help biologists monitor the health of Arkansas's deer herd.
Gray says those who do turn in samples from a CWD-positive deer will be contacted by phone as soon as the results are back. From there, biologists can work with those hunters to arrange for the meat to be disposed of and possibly reinstate their deer tag if requested. The AGFC also has developed a web app allowing hunters to check their results to give them added piece of mind.
Gray says those who have deer tested will receive a test number they can use to look up the results on the AGFC website. It typically takes 10 to 14 days to process and post the results.
CWD is a fatal neurological disease that affects members of the deer/elk family. It was first described in 1967 in Colorado and since has spread to 23 additional states, Canada, South Korea, and Norway. It was discovered in February 2016 and has since been found in 225 deer or elk in Arkansas after thousands of test samples from across the state.
It is similar to "mad cow disease" in cattle. These diseases are caused by a misshapen form of the prion protein, which accumulates in the tissues of affected animals, especially the brain, spinal cord, and lymph nodes. Infected animals may not show signs of disease at first, but late in the disease process, they will be thin and may demonstrate weakness, abnormal behavior, excessive thirst or drooling.
There has been no confirmed case of CWD affecting humans or livestock, but with an abundance of caution, the Centers for Disease Control warn that people should not consume any deer or elk known to have CWD.
For addresses for the testing site locations or for more information about CWD and other ways to have deer tested, visit www.arkansascwd.com CWD
WebReadyTM Powered by WireReady® NSI