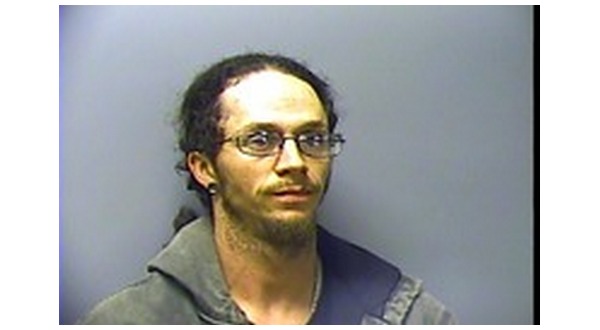 A Viola man, 31-year-old Christopher Daniel Mackey, has been charged with felony theft of property after he vacated a rental along Highway 5 North, taking with him several items belonging to the home owner, including a pickup.
According to the probable cause affidavit, the Baxter County Sheriff's Office was contacted on September 18th when the owner discovered a number of items missing from the residence after Mackey vacated the premises. The owner told authorities he had contacted Lackey, giving him the opportunity to return the items, but he had not done so.
The list of items included a pickup, refrigerator with a beer tap mounted on the outside of the box, a slot machine, table, chairs, computer desk and miscellaneous auto parts and tools.
Mackey reportedly told the investigating officer he had the missing items. He said he had spoken with the owner about buying the items but had not paid him other than a down payment on the pickup. Through the investigation, it was learned the pickup transaction was with the landlord's son. The son confirmed he had received a down payment for the truck, but the transaction did not include the other items. The son also said Mackey had asked the landlord if he wanted to sell the remaining items. While the landlord had agreed to the sale and the amount, an agreement was not reached, and Mackey proceeded to take the items.
Mackey was booked into the Baxter County Detention Center Thursday morning, with his bond set at $2,500. He is scheduled to appear in Baxter County Circuit Court later this month to answer to the charge.
In August, Mackey was given six years' probation following an incident earlier this year when he had the misfortune of running into a tree and knocking himself out while fleeing on foot from Mountain Home police.
He entered a guilty plea, but was required to complete DWI screening before being sentenced.
According to court records, a Mountain Home police officer stopped Mackey's vehicle after it was observed crossing the centerline of the highway several times.
During the stop, Mackey was found to have a small plastic bag believed to contain methamphetamine. As Mackey was being taken into custody, he attempted to flee into nearby woods, but during the pursuit, he ran into a tree and knocked himself out.
WebReadyTM Powered by WireReady® NSI