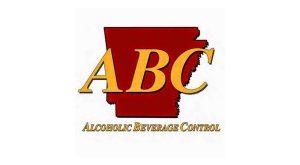 (AP) - The Arkansas Alcoholic Beverage Control Board has
voted to issue new wine permits for grocery stores in the state.Act 508 was signed into law March 16 and did not have the support of the majority of local legislators, with the exception of Senator Linda Collins-Smith whose district covers Izard County and a portion of Fulton County. The proposal had the support of Bentonville-based Wal-Mart. Opponents of the measure included many liquor store owners, who argued that the legislation could put them out of business.
The Arkansas Democrat-Gazette reports that the board voted Wednesday after a federal judge rejected an effort by some Arkansas liquor stores to block expanded wine sales by grocers.Grocery and convenience stores that were limited to selling only small-batch farm wines will now be able to expand their selections to include all wine varieties as early as Thursday.
The law creating a grocery-store wine permit officially took effect Octtober 1. But Wednesday's meeting was the first chance the board had to consider more than 200 permit applications that have been waiting at least 30 days.
Liquor stores had argued that grocers were subject to less strict
requirements. But the board's director says liquor stores have stricter rules because they also sell hard liquor.
WebReadyTM Powered by WireReady® NSI