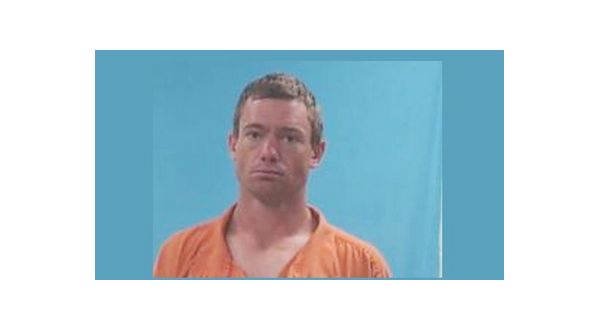 The question of whether Glen R. Froehlich of Lead Hill is mentally competent to stand trial for the murder of his mother, a family friend and two dogs belonging to his mother will apparently delay his capital murder trial until early next year.The state is seeking the death penalty.
The 37-year-old Froehlich faces two counts of capital murder, being a felon in possession of a firearm and cruelty to animals. Court records show he has three previous felony convictions in Taney County, Missouri.
Froehlich is currently being held in the Boone County jail.
According to court records, Froehlich has been examined by several doctors who have arrived at different conclusions concerning his fitness to proceed in his cases.
On April 21st last year, a doctor examined Froehlich and found him fit to proceed. A doctor retained by the lawyers defending Froehlich, Dr. Michael Wood, then examined him and found him not fit to proceed.
A doctor on the staff of the Arkansas State Hospital also found Froehlich not fit to proceed and the court ordered him sent to the State Hospital for treatment in mid-November last year. On July 17th, Froehlich was returned to Boone County. The State Hospital reported he had undergone treatment at the facility and was capable of standing trial and participating in his own defense.
After reviewing the records from the State Hospital, Dr. Wood continued to be of the opinion that Froehlich was not fit to proceed.
Because of the conflicting opinions, the defense has asked that a competency hearing be held in Boone County Circuit Court to review the medical information and come to a decision on whether or not Froehlich is mentally able to stand trial for killing his mother, the family friend and his mother's pets.
Court records do not indicate a date has been set for the competency hearing.
The probable cause affidavit in the case begins with an incident September 19, 2015 when a Boone County Deputy Sheriff responded to the report of a disturbance involving a firearm at the residence of Albert and Helen Froehlich along Cedar Grove Road in Lead Hill.
The deputy reported being met by Alert Froehlich who said that his son, Glen, had been sleeping at a residence under construction approximately 100 yards from the home of his parents. Albert Froehlich told the deputy that his 60-year-old wife had asked the son to leave the property due to the fact that he had been "acting like a crazy person". When he was asked to leave, Glen Froehlich allegedly grabbed a loaded .30-06 rifle and started yelling and screaming. The son is reported to have fired one shot into the ground and then retreated to the partially completed residence in which he was living. He was said to have made a profane threat against his mother.
While a search was conducted at the time, Glen Froehlich was not located.
On October 3rd, 2015, the Boone County Sheriff's Office received another call asking that deputies make a welfare check on the Froehlich residence. A number of area women involved in a bake sale said they had been unsuccessful in reaching Helen Froehlich for two days in regard to the event.
A Boone County Deputy Sheriff made contact with Albert Froehlich, an over-the-road truck driver, and he told the officers he was returning to the residence as they spoke.
When the deputy and Albert Froehlich arrived at the home, they found Helen Froehlich shot to death in her bed. In addition, two dogs belonging to the mother were found shot to death at the foot of her bed.
A long-time family friend, 60-year-old Frank Simpson lived in a small apartment in a barn on the property and the deputy and Albert Froehlich began a search for Simpson. They found his lifeless body sitting in an office chair where it appeared he had been working on a computer when shot.
Both victims were reported to have been shot multiple times in the head and chest area. Officers believed the two victims might have been dead for two days prior to being discovered.
Officers believed that Glen Froehlich was in the partially constructed house in which he had been living. A number of officers were called to the scene and eventually Glen Froehlich was talked out of his hiding place by a friend brought to the scene at Froehlich's request.
After he was taken into custody, officers searched the house where Froehlich had been holed up and found firearms in the building.
In an interview with investigators, the friend said Glen Froehlich had called him early on October 2nd, 2015 and told the friend he had "terminated two people", but would not identify the victims. The friend said Froehlich had been using a "lot of dope", was probably not in his right mind and he did not take the statement seriously.
WebReadyTM Powered by WireReady® NSI